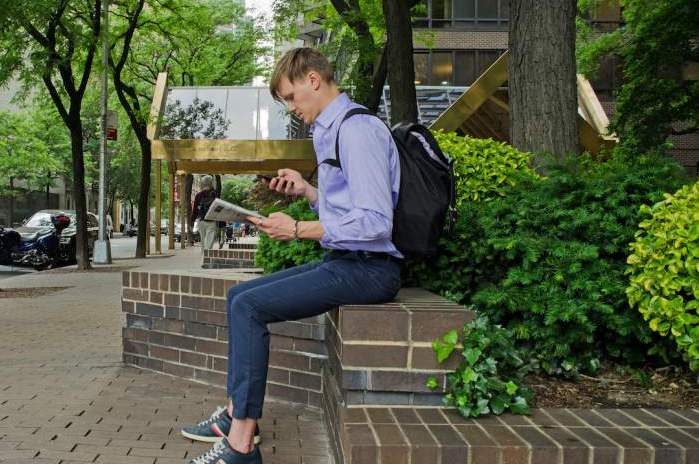 You have to start somewhere in your career, even if it's fetching coffee and making copies. But even with its associated grunt work, an internship is a great way to obtain valuable, hands-on experience in your desired professional field.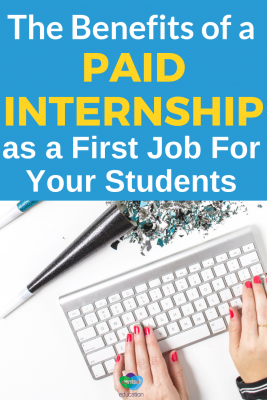 By the time I got to college, I had a leg up on my peers, as I had already worked as an intern when I was in high school.
Working as an intern during the summer after my junior year of high school at a leading global credit reporting agency was an amazing and enriching experience. Being paid for that internship was just the cherry on top of that experience for me.
Sometimes I feel like people hear the word "intern" and automatically think that it means free employee.
But teens and young adults have needs and responsibilities, too, which is why I love paid internships so much. The summer after my junior year of high school, I interned full time for a company called Dun & Bradstreet at its corporate suburban office.
I earned $13 per hour — more than what I earned hourly at some jobs I took after my internship — and the company also paid for my monthly train pass!
While I learned more about the company history, shadowed employees, and took on responsibilities within the company, I also learned how to budget the money I was getting every week and started my first savings account.
I was living with my parents at the time, and I didn't have many responsibilities, but it gave me an authentic experience of what working in the real world is like.
By landing a paid internship while in high school, you can earn money, gain valuable experience, and build connections.
Here are a few ways to get that paid internship, along with some leads to consider for opportunities:
Join a Training Program
This is how I got my paid internship: I was sitting at a table with my friends during lunch when I saw a man walking from table to table talking to students. He finally reached my table and introduced himself as the representative of a youth leadership development organization that helped prepare teens and young adults for professional work.
The program, which was called the Developmental School of Youth, required students to meet once per week to attend lectures and presentations conducted by various different corporate professionals in order to learn more about the workplace. At the end of the program, students were placed in paid internship positions for the summer with a company within the area.
I was eager to join the free program, and that's how I was placed at Dun & Bradstreet. In this case, I'm happy the opportunity came to me, but it's important to seek out opportunities like this on your own, as well. You can do this by contacting counselors at your school to ask them if your community offers any similar programs.
The Developmental School for Youth is run through an organization called All Stars Project, Inc., which has programs in major cities across the nation like Chicago, Newark, San Francisco, Dallas, New York, Atlanta, and more.
Search Online
Searching online can save you a lot of time and help you cover more ground. Check out these websites to help get you started.
LinkedIn: No matter how little experience you have, make a LinkedIn profile and make it as professional as you can. There's a searchable jobs section, just type in "internship" and see what comes up.
Internships.com: This big website connects employers and interns and also has resources to help you build a good cover letter and résumé.
Jobscan: Not only can you find jobs with this handy site, but you can also use its online tools to improve your résumé and LinkedIn profile.
Monster: Prefer human help? This job-search site also offers expert help with your résumé and cover letter.
WayUp: WayUp is great for college students looking for internships or jobs.
The Muse: Another site that connects interns, and also offers coaching and training courses.
YouTern: This one is a little unusual, but it connects mentors and would-be interns through social media.
Her Campus: This is a college community for women. It offers lots of career advice that could be beneficial to young women just starting out in their careers.
Your college resource center: If you have already indicated your intent to enroll at a four-year college or university, you likely already have access to that institution's job board. Look to your college's website for a career or internship portal. Usually, you just need a ".edu" email address to log in and start searching.
Network Within Your Community
There are probably several other programs like All Stars Project out there, but you just need to do your research and ask around in your community. Once you know what your interests are and what type of experience you're looking for, ask people at your school, former students, current and previous coaches, and leaders of community organizations if they have any leads for you.
Pitch to Companies You'd Like to Work For
This is something I might have done had I known paid internships were widely available for high school students.
If there's a company that you admire or would love to work for, consider reaching out to someone on the team by sending a pitch inquiring about a paid internship position. Send a résumé, along with references, and explain your assets and what you hope to gain from an internship experience. Be willing to negotiate the rate and see what they say.
Money Isn't Everything
When you have little to no work experience, an internship sounds like an awesome opportunity, whether or not it's paid. Especially if you're a high school student, your education should be the main priority.
However, there are companies paying interns, and no matter how young you are, getting paid for the work you do feels great. If it's a choice, think hard before turning down a paid internship opportunity. The earlier you earn and learn money lessons, the better your future will be.
Organizations and Leadership Programs for Teens
There are all sorts of programs that help teens get internships, gain experience, and more. Check them out!
After School Matters: Apprenticeships, assistantships, and internships across a variety of disciplines, including STEM, sports management, and the arts.
All Stars Project: Developmental School for Youth (DSY): A professional development workshop for teens that provides opportunities for internships in the world of business.
Teens in Public Service: Internships in the nonprofit sector with an emphasis on local community service.
Pathways to Science: A database of paid internship and co-op opportunities in the field of life sciences.
National Team Leadership Program: Leadership camps and one-day programs with a specialty in social and emotional learning and the nurturing of leadership skills.
4-H: Youth programs with a focus on STEM and civic engagement with a focus on community service and development.
Junior State of America: A youth government program with a combination of real-life civic learning experiences and academic coursework.
Boys & Girls Clubs of America: Wide-reaching after-school experiences, with programs in professional development, civic engagement, and the arts.
YMCA Youth and Government: A youth government program with a focus on experiential learning and education of the democratic process.
Additional reporting by Connor McInerney.