How to Become a Teenpreneur: 3 Teens Share Tips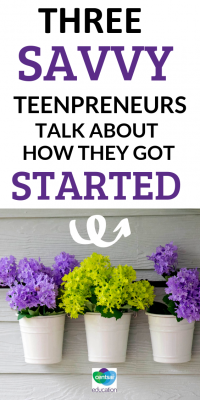 CEE Standard: Earning Income.
Starting a business as a teen may be just what some of your students want to do to make money. Show them the ropes with this fun chat with three teenpreneurs.
Watch this in-depth discussion on teenpreneurship and the importance of inspiring a business mindset in the teens in our lives. Listen to this amazing trio of teenage entrepreneurs talk about their growing businesses and give advice on how your students can get started too.
Sign up for our mailing list for more fun, free content that follows the CEE standards for financial literacy.