Three Easy Ways To Make Money Online
CEE Standard: Earning Income. 
Show your students the best way they can make some extra cash using their skills — both on social media and otherwise. It never hurts to start early.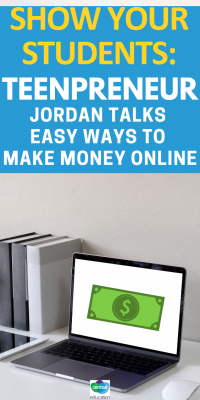 Jordon is back with three smart — and simple — ways to make money online. No more excuses. Try these out and let us know how you do. You'll never know until you try, what's the harm?
Sign up for our mailing list for more fun, free content that follows the CEE standards for financial literacy.