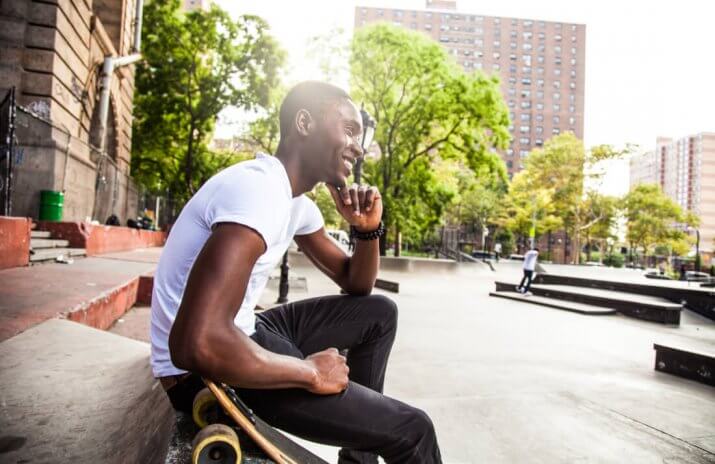 A Lit Savings Plan For A Once-in-a-Lifetime Event
CEE Standard: Saving. Grade 4 Benchmark 5, Grade 8 Benchmark 8
Aakriti Chopra was 12 when she last saw her big sister Anuja. While they have spent the last four years keeping in touch through daily online chats and emails, Aakriti has dreamed of hugging her sister in-person.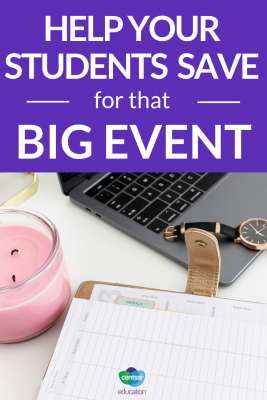 Aakriti's family moved from India to the U.S. when her mother was offered a research position at a university in New York. Aakriti and her brother came with their mother while her father and oldest sister, Anuja, stayed behind so that Anuja could finish college.
To help ease the transition, Aakriti's mom suggested she start saving up for a trip back home to be there whenever Anuja became engaged or had a child — two major life events for Indian families.
"I didn't really want to do it at first," she said.  "I didn't understand how expensive it was to go back to India for my family, but when my mom told me that it would be over $1,000 just for a single plane ticket, I knew I had to help out if I wanted to see Anuja again."
With her mom's help, Aakriti set out to save 50 percent of her weekly allowance and pay from side jobs around the house. They put the funds in a traditional savings account where it accumulated a small amount of interest.
Three years of consistent savings and Aakriti is ready to spend. "My sister is getting married next year, and I am going to be there!" she said. "I am so excited to see her and the rest of my family and to be there for the wedding. Saving up all that allowance and skipping out on a movie or two with my friends will so be worth it."
Aakriti managed to save up nearly $4,000 — or about $1,000 per year — to experience her once-in-a-lifetime event. But she isn't alone.
As a teen growing up in the suburbs of Chicago, Peter J. — who preferred not to use his full name for privacy and financial information — never thought he'd see his favorite baseball team, the Chicago Cubs, get to the World Series after last appearing in 1908. But as a true fan, he held out hope that someday when the Cubs made it, he would be able to be there to see it.
Peter began saving when he was 15 years old. "Whenever I got extra money," he recalled, "I just put it into this account I nicknamed 'Cubs Fund.' It was silly then. I guess I thought I would just use it for a trip or to pay for college, but I just kept it going, even when I was an adult. And then, it finally came — the Cubs were in the World Series, and I could actually afford it!"
He was able to cover the enormous cost of attending Game 5 of the 2016 World Series (including purchasing a ticket for him and his girlfriend, flying from Colorado, and staying in a hotel near the stadium) with his "Cubs Fund." Most of it came from mowing lawns, washing cars, and working as a summer camp counselor. When he got older, he put in small amounts of money to keep the account active, roughly $10 to $20 a month.
"Small amounts added up. I never checked on the balance. So when I went to take out about $5,000 for the game and travel, I was shocked that it was near $10,000. I'm going to hold on to the other $5,000 for when the Chicago Bears make the Super Bowl."
Young adults can make their dreams come true if only they get into the habit of saving early.
Ask a parent for help or head to a bank and open a student, starter, or basic saving account where you can easily make online and in-person deposits. Maintain it over the years with regular small amounts to help it grow. Maybe you'll be there to see the Charlotte Bobcats in an NBA final.
Okay, maybe not that far into the future!
Article Checklist
Key Words
saving

expensive

pay

savings account

accumulated

interest

Cubs Fund

habit
Questions
Why would you want to save money? Can you give an example of when you saved money?

What is a savings account?

Why would you give a savings account a name?

What does the word

accumulate

mean in the context of a savings account?

Why does it require a habit to save successfully?

Other than saving, what other financial habits do you have?

Why was Peter surprised that there was more money in his account than he was expecting?

What did Peter do to have more money in his savings account?

If you saved a dollar a week for a year, how much would you have at the end of the year? Can you afford to save a dollar a week? If you saved $10 a week, how much would you have?

Use at least five of the key words listed below the article to write a paragraph starting with "PaFoua had always wanted to go to . . ."