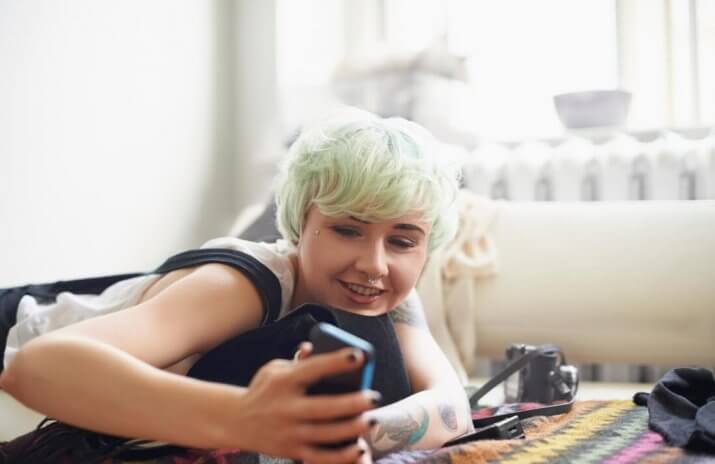 CEE Standard: Saving
Often students feel like they just don't make enough money to save much of anything. Share Pauline's story with your class; it may motivate them to see how much they can save in a year!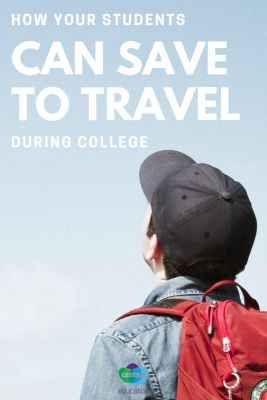 During my last year of college, I had one goal: to save enough money to pay for a yearlong trip around the world. My first estimations were that I needed around $25,000 to pay for flights, lodging, and other expenses. On the day I graduated, I had already piled up $25,000 in savings, and I wouldn't even spend all of it on my trip. This is how I did it.
How to Save to Travel the World
In my last year of business school, I was earning around $1,300 a month at my internship, and getting about $500 per month in scholarships. My rent was $500 — add in my other living expenses, and my monthly budget was $1,000. That left me with about $800 each month. But saving $25,000 in a year — by June — was impossible. Still, I made it. Why? Because I had a goal, and I was fully committed to it.
I wasn't defeated by reality. Why not aim for the moon, and land among the stars? If I managed to save "only" $8,000 over the next 10 months, I still could go on a nice trip.
There was no point wishing that I had started my world travel plans a year earlier. I had one year and I had to get it done by the end of that year.
I started by drastically reducing my expenses. No more going out. Instead, I invited friends over and asked them to bring drinks while I served a basic dish of pasta or a salad. No more shopping for clothes, beauty products, or anything but travel gear and guidebooks.
That cut about $200 off my budget — not good enough. So I had two more options: Work more to earn more, and try to get what I needed for my trip for free. I started waitressing on weekends, found some kids to tutor after school, and generally hustled on every possible occasion.
Motivation to Save
I also wrote a 20-page document with details of my trip, my budget, what I needed in terms of equipment, and sent it to companies and foundations asking for sponsorships. The response was quick. I received $3,000 in cash sponsorships, a laptop, a video camera, guidebooks for every country in my itinerary, a tent, and even a year of free international travel insurance. I asked my family to give me a backpack and some hiking shoes for Christmas. In total, that was over $5,000 worth of free stuff.
By the end of the school year, I had $25,000 in my savings account. If you had asked me to live lean just so I could see five figures on my bank statement, I wouldn't have done it. But every night that I didn't go out? Every Monday morning that I listened to my friends talking about their awesome weekends while my feet still hurt from standing and carrying food trays until 2 a.m.? That didn't matter. I was buying the trip of a lifetime. Without a goal, I would have ended the year with a zero balance.
If you save without knowing why, chances are that you won't make it. With saving, you are depriving your present self of instant gratification so that your future self can have something better. You need to visualize that to make savings easier.
The $20 that I saved on a Saturday night? That was a full day of exploring around Machu Picchu. But your goal doesn't need to be so specific.
How to Rethink Saving
Tell yourself that saving $100 today is one less day you will have to work in retirement. Look at the 75-year-old bagging groceries at your supermarket. You deserve to enjoy life in old age — you shouldn't be working that long. Would you rather save $100 or spend an extra day at work when you are 75?
If that seems too far away, think about a mid-term goal. You want to save money so that your kids can go to college. So that you can buy that outfit you've had your eyes on for a month. So you can finally replace your noisy fridge.
You can even make a graph. Fridge fund: $1,500. I want a fridge 10 months from now, so I need to save $150 a month. Put your progress on the graph. Break your goal into a smaller goal. If you're saving $150 a month, then that's only $5 a day.
Every day, drop a five-dollar bill in your fridge jar. Make a little change to your lifestyle — like brewing coffee at home instead of buying it at Starbucks — and put your savings toward your fridge fund. Now you know why you are saving. Imagine your sleek new fridge in your kitchen. Do you want it more than a cup of coffee? Probably.
I certainly wanted that round-the-world trip more than anything else at that stage in my life. The saving didn't seem so hard after I visualized myself hanging out on the beach with my feet in the warm sand, sipping an ice-cold drink while my friends were spending 40 hours a week in separate-but-stuffy cubicles.
Is there something big you would like to save for?

How much do you need to save?

Are you willing to cut out other expenses in your life to reach your goal?

Are you willing to work more to reach that goal?

Come up with a savings plan that will get you where you want to be in one year.