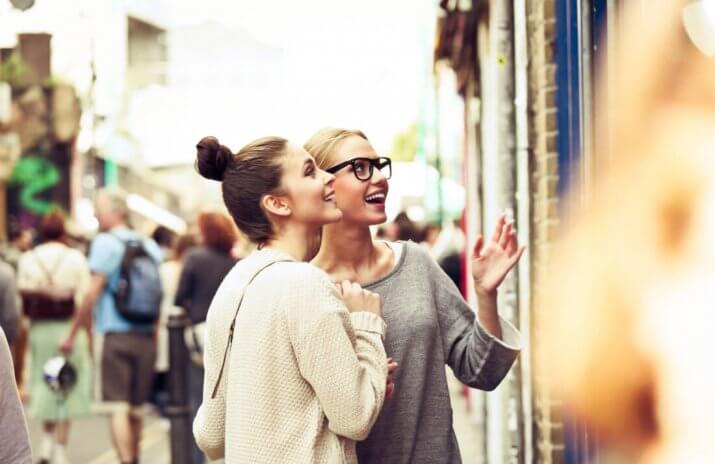 CEE Standard: Saving
A great way to get amazing deals on clothes? Consignment stores! Show your students these tips on how they can save money shopping at their local thrift store.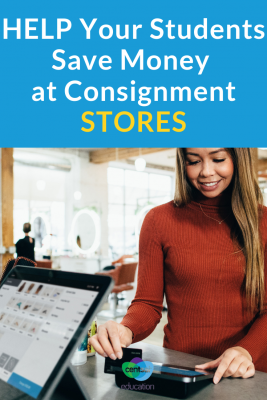 My friend Sarah is known as a super shopper. She's always finding amazing outfits, accessories, shoes, and even gowns without spending a fortune. How? She shops at resale stores like the Salvation Army and Goodwill for gently used clothing.
Wearing someone else's clothing may not sound appealing, but consider this: Many people donate or sell perfectly good clothes to make more room in their closets. With an extra wash before you wear and an eye for good condition, these castoffs can be your new favorite outfit!
Ready to get shopping? Here are five ways you can browse resale shops for the best deals.
1. Make a List
Spending $10 for a designer top sounds cheap, but the price tags can add up quickly. This is especially true at big resale places like the Salvation Army, where there are rows and rows of options to tempt you to overspend. That's why I recommend going through your closet to make a list of the things you need (like a new top for work), as well as a few wants.
That way, you can concentrate on your trip's purpose and the budget you have set.
2. Browse Online First
Many websites, like eBay, Craigslist, and Facebook, can help you score some great finds. Before you agree to buy, be sure to ask about the condition and how frequently it was worn. Don't be afraid to request more detailed pictures if the lighting is bad, or if you can't tell the exact shade of the outfit.
When you're ready to buy, be safe. Tell an adult where you are going, what you are buying, and when you expect to be back. Bring along a friend or parent and arrange to meet in a public place — a coffee shop or public park in daylight. Never give out details such as your address, phone number, or even full name.
3. Bring a Friend
Bringing along an honest, patient friend when you shop consignment is a great idea, especially if you are indecisive or need encouragement to stick to your budget. A friend can help you narrow your options without sending you to the bank for more cash. They can also help you speed through your list without getting distracted. Plus, if you're like me and hate shopping, having a friend to chat with makes it way more fun!
4. Get Creative
Shopping consignment allows you to create a unique, personalized look. Instead of spending a fortune on a matching necklace, opt for a men's bowtie at a fraction of the cost. Try cutting up an oversize T-shirt instead of buying a brand-new tank top for a day at the beach. Getting creative helps you show off your personality while spending way less than you would at regular stores.
5. Consider Selling
The best way to save money at consignment shops is to sell your own stuff! Many consignment stores allow you to sell your own garments for cash or store credit. Raiding your closet is a great way to make a few bucks for your college savings or help you purchase holiday gifts. But store credit is also fantastic if you have a big purchase coming up that you can do at that shop (such as a dress for a dance or a suit for college interviews).
What consignment and thrift shops are in your area?
What kind of deals can you find online?
Who can you take shopping with you so you don't go over your budget?
Do you have items in your closet you can sell?
Can you swap clothes with a friend who is the same size in order to save money?