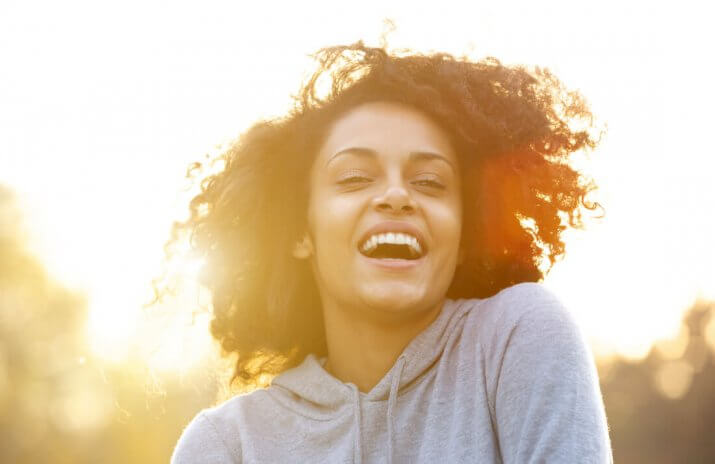 She Started Saving at Six, Now She Has $600k in the Bank
CEE Standard: Saving.
Share Leigh's story with your students to encourage them to save. Explain to them that it takes time and patience to save up a lot of money but it is worth it. Seeing Leigh's story shows them that it is possible with a little hard work.
When you land your first job as a teen, saving your paychecks may be the last thing on your mind. I know because I was the same way. At age 17, with my first paycheck in hand, my thoughts were on all the cool things I was going to buy.
Looking back, I hardly remember what any of those "cool" things were.
That's why Leigh stands out far and away from the average crowd. She set an unheard of goal as a teenager — to save 80 percent of her very limited income.
"I was 16 and I worked at a fast-food chain for minimum wage, which was $6.50 per hour at the time," Leigh said. "I also did tutoring on the side, which was much more lucrative at $10 per hour. I earned about $6,000 in high school, and saved $5,000 of it — 80 percent."
Since Leigh was living with her parents as a teen, she didn't have too many expenses, which made it the perfect time to start saving. She actually became pretty savvy with money early on — she opened her first bank account at the age of 6, with the help of her parents, and her first retirement account when she was 19-years-old.
"I opened my first CD at the age of 14, with $475 for 2 percent interest," she says. "I had this habit of locking up money that I didn't think I'd need in the next year into a CD, which I renewed annually…. By 18, that annually renewable CD turned into $7,500 at 3.8 percent. After that, I opened up some CDs in retirement accounts instead of just regular ones."
Graduating College With $32,000 in the Bank
Leigh's consistent diligence with saving and investing allowed her to walk away from college with $32,000 in the bank. While her parents helped cover her tuition (which definitely helped her bottom line), Leigh kept her expenses low at $500 per month or less during college, and took internships that helped her land a good-paying job upon graduation.
Working in the technology industry, her income increased a great deal, and she netted $65,000 in her first year of work after college and saved $34,000 of it. Leigh consistently kept her living expenses and needs list low in order to max out her retirement accounts, build up her emergency fund, and meet small savings goals. All of this allowed her to achieve a $300,000 net worth by the age of 25, and $600,000-plus net worth today — just three years after her $300,000 mark.
Leigh works as an engineer and earns a six-figure salary. In a nutshell, Leigh maxes out her retirement accounts — like her Roth IRA and 401(k) — each year, along with her health savings account, and invests in index funds. She also owns a high-value condo that she has nearly paid off in full, which adds to her net worth.
Rejecting Debt and Minimizing Needs
While Leigh's story is no doubt interesting and inspiring, it can seem quite intimidating to the average young adult. However, she is an average person herself who simply chose to live differently and prioritize her financial wellbeing. She also was fortunate to have the financial support of her parents, which some of us don't.
Nonetheless, we all start with a zero-dollar net worth when we're young, but when you add debt to the equation during those first few years of adulthood, you add extra years of work to your life and delay the opportunity to build a significant amount of wealth.
"My parents taught me to pay off my credit cards in full each month and I've never had any debt," Leigh says. "They actually paid off their mortgage when I was in high school, and personally, I've always been pretty frugal. I pay for a Netflix subscription only in the summers when there is no network TV, and I don't drink much alcohol — my typical bar bill is $10, and $25 if it includes food. Happy hours and hangovers aren't my idea of a good weekend, anyway. I'd rather be out for a walk, playing sports, hanging out with friends, or reading a book."
Leigh instinctively knew what added value to her life, and it was not in the "stuff" that her friends were obsessing over, or the cool lifestyle they sought — mostly on borrowed funds.
Becoming Addicted to Saving
Leigh is well on her way to becoming a young millionaire, and her story is an inspiration to teens who are just starting their financial journey and looking for solid guidance.
To start building your net worth as a child and securing your financial future, her advice is simple: "Track all your expenses in a program like Mint and start saving. Every little bit counts. In the beginning, your contributions are the most important part, but eventually, the snowball effect kicks in, and it's addicting."
How do you earn money?

How much of your income are you able to save?

What is your savings plan currently?

What is your biggest motivator to save?

What factor helped Leigh save so much money?