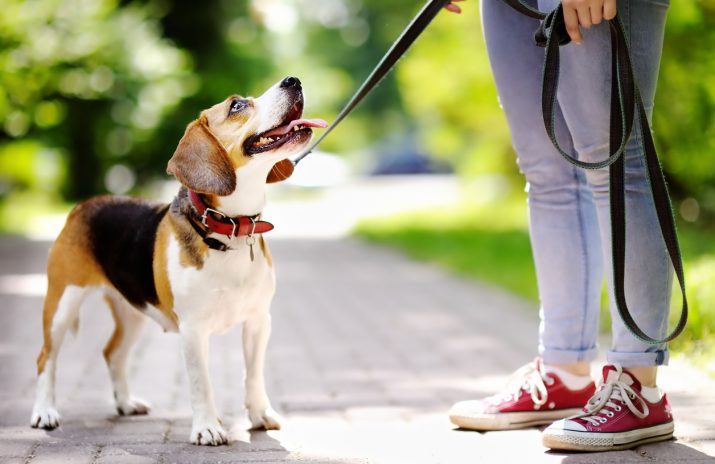 Hey, teachers! We're sure your students always talk about getting their very own puppy, but have they ever considered the finances involved? Use this free lesson and short essay prompt to teach them the power of choice, market research, and more.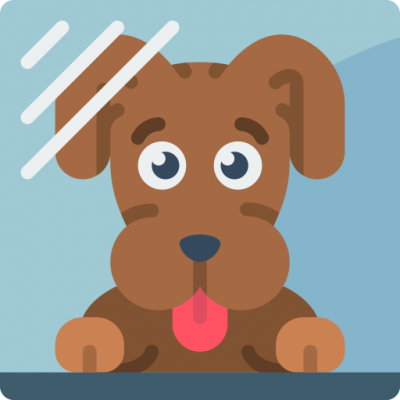 The Cost of Buying a Dog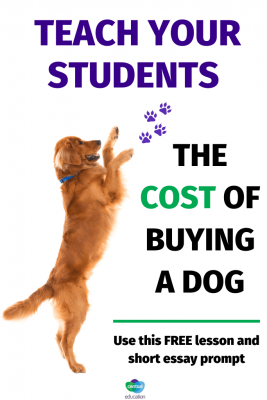 See that puppy in the window? Adorable! You want to provide a home, but a dog comes with money decisions, too! Make your choices, add up the cost, and write a short essay about what you decide and why.
First, let's think about where you will find your dog.
Adopt from an animal rescue organization: Cost is $150
This includes the cost of having the animal spayed or neutered, ensures any health conditions are treated,

and provides initial shots, as well as a microchip implanted in the dog's ear to locate it in case it gets lost.

Buying a specific breed from a pet store: Cost is $1000+.
This includes papers to certify the dog's lineage and breed, which allows you to enter thedog into pageantry dog shows. This does not include the initial medical costs paid by the rescue organization, but your pup could become famous.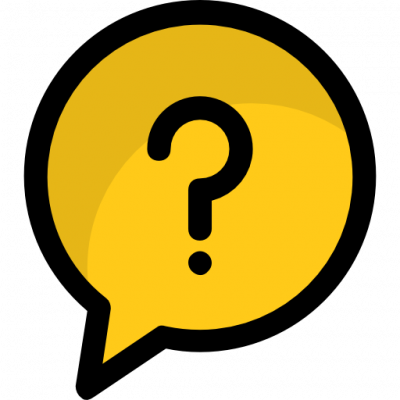 Your choice: rescue mutt or purebred puppy?
Next, how will you feed your pup?
$20 for one-month supply of mainstream brand

$95 for one-month supply of

"air-dried" kibble claiming superior nutrition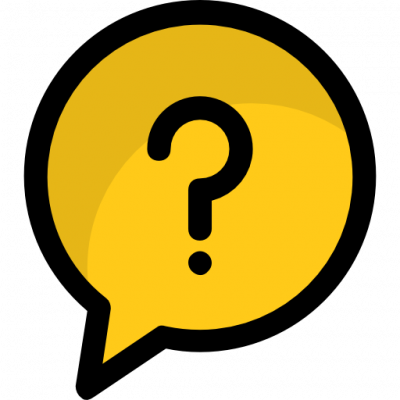 Your choice on doggy nutrition? (Remember to multiply the monthly cost by 12 to calculate yearly food cost.)