Learning Manangement System (LMS)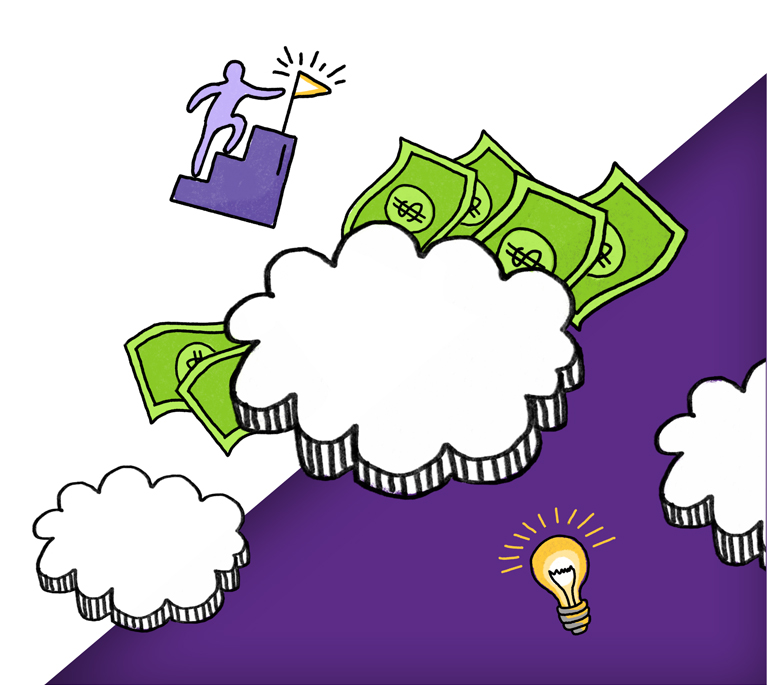 Our Learning Management System (LMS) helps solve the financial wellness epidemic in our country. With only 21 of 50 states requiring high schools to teach financial literacy in 2020 — we want to play our part by developing a relevant, standards and data-driven, affordable solution for educators, schools, districts, and nonprofits. The CentSai Education curriculum teaches students real-life skills they will use daily.
DOWNLOAD BROCHURE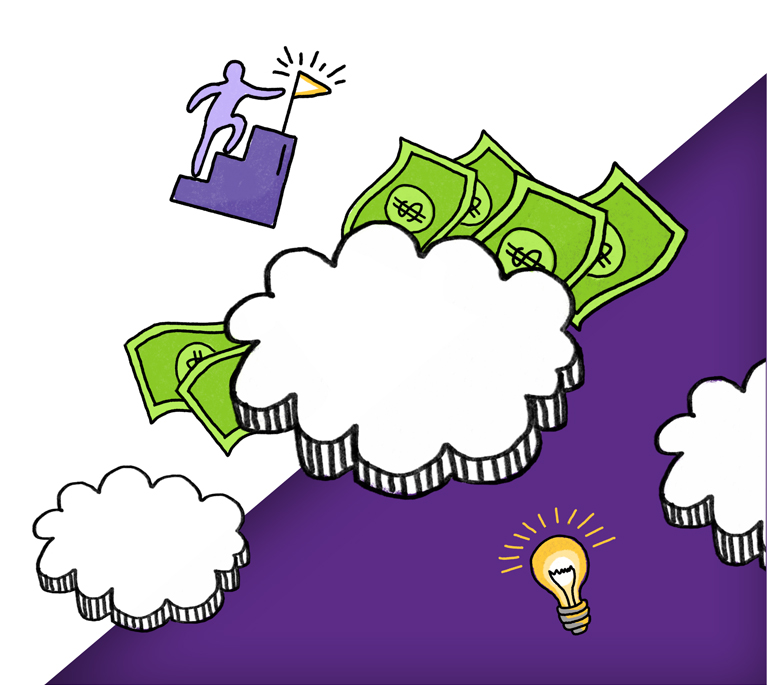 Assign
Assign courses, lessons, assessments according to your own class schedule and level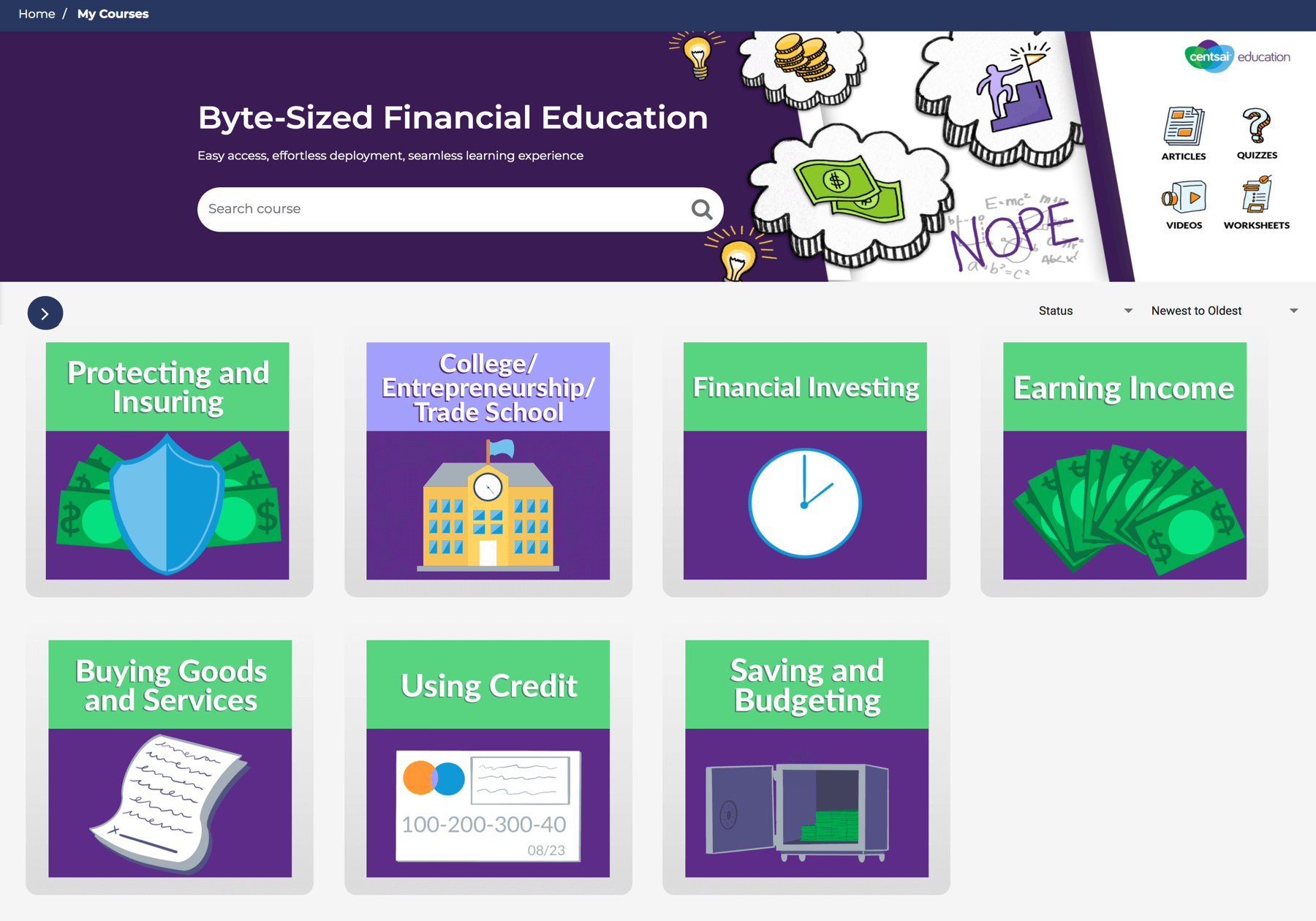 Track
Track student pace and progress throughout the course year and make data-driven adjustments based on a students' needs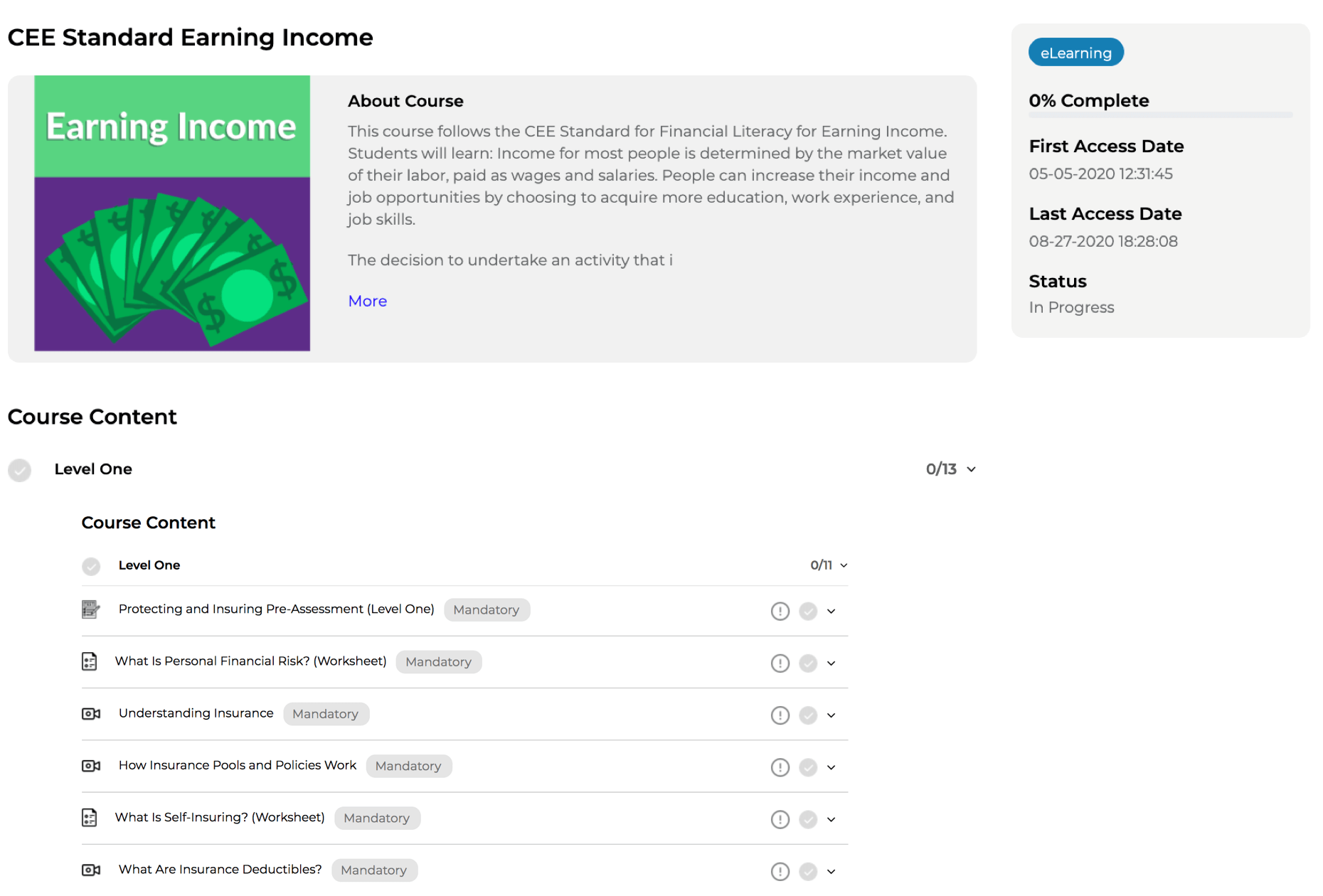 Assess
Assess your student performance before and after course completion to measure student outcomes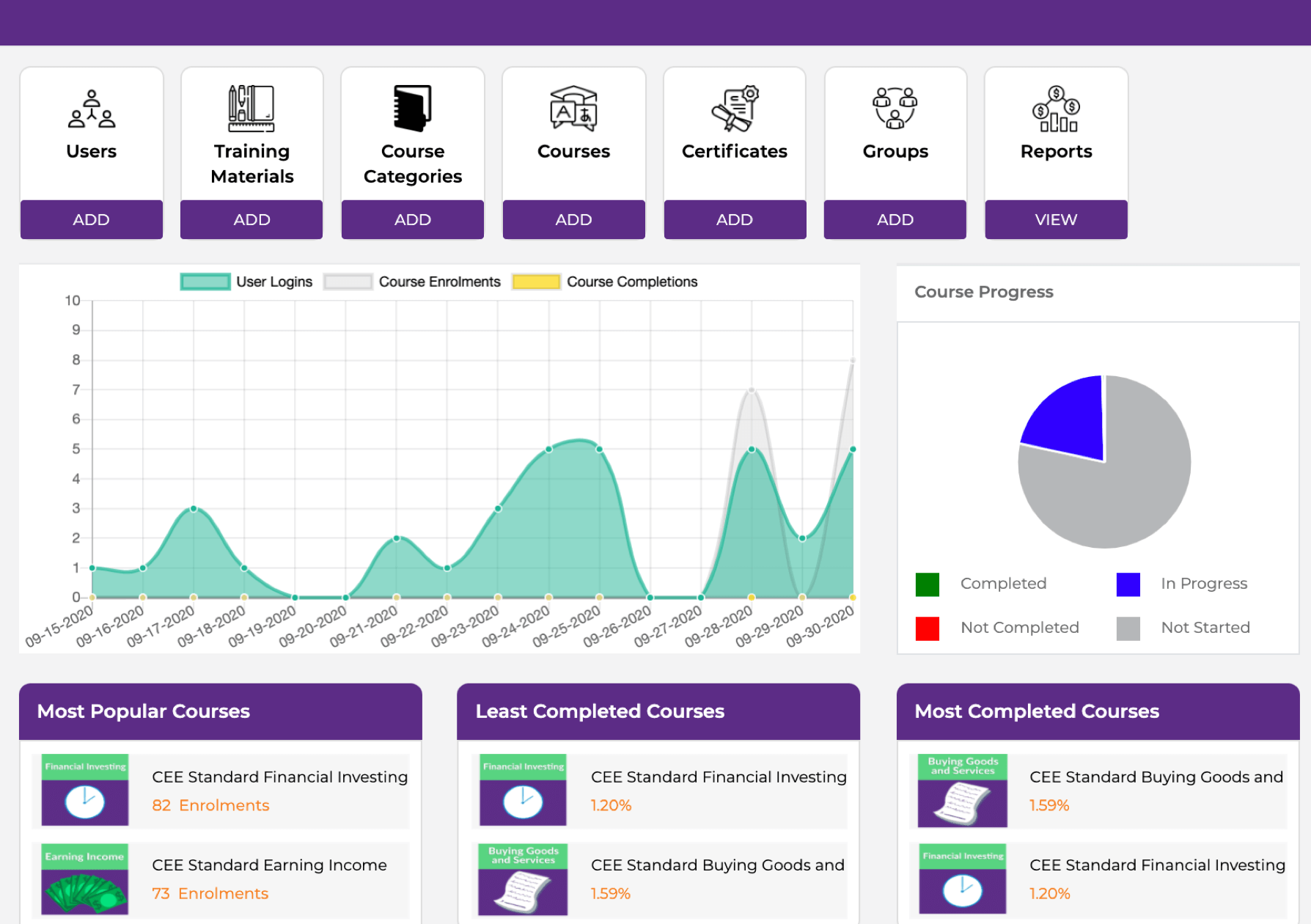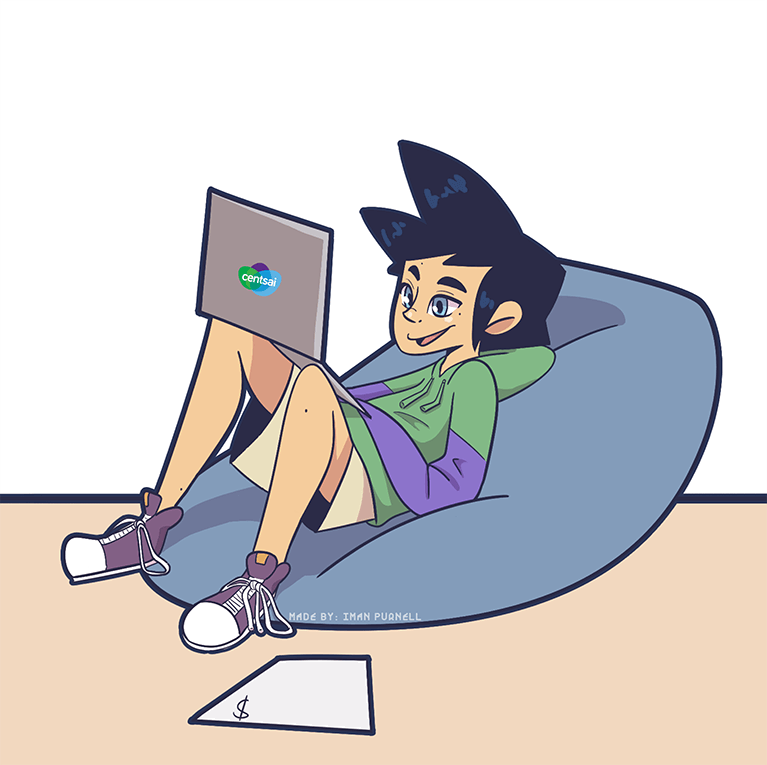 Putting the "Personal" in Personal Finance Coursework
What does budgeting mean for a teen? How do they evaluate different paths when contemplating higher education, jobs, or careers? How do you teach the importance of investment — both financial and in human capital — to students who are juggling so many other considerations?
We believe that storytelling combined with action leads to the best learning outcomes, so we meet your students where they are at. You don't have to be an expert in math or economics to understand how financial literacy can support you in a lifetime of decision-making.
SEE EXAMPLES HERE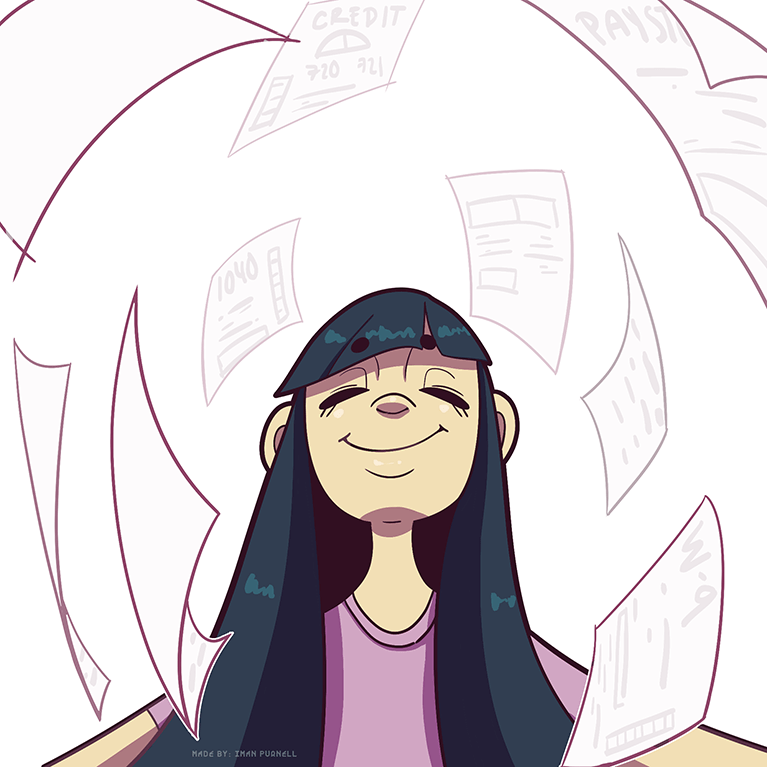 Expert Content
Our courses are aligned with the Council for Economic Education's benchmarks for financial literacy. All core course content, plus additional courses on College/Trade School and Career Planning are vetted by Ph.D's in financial literacy and reviewed by classroom teachers. Writing finance is a complex process requiring extensive research, communication skills, fact-checking, and regular updates to keep relevant and timely in rapidly changing global financial environments. CentSai has built a collaborative team of experts all enthusiastic and driven to do their part in promoting financial wellness. Learn about CentSai's mission, expertise, and history of educating the public on personal finance here.
About Us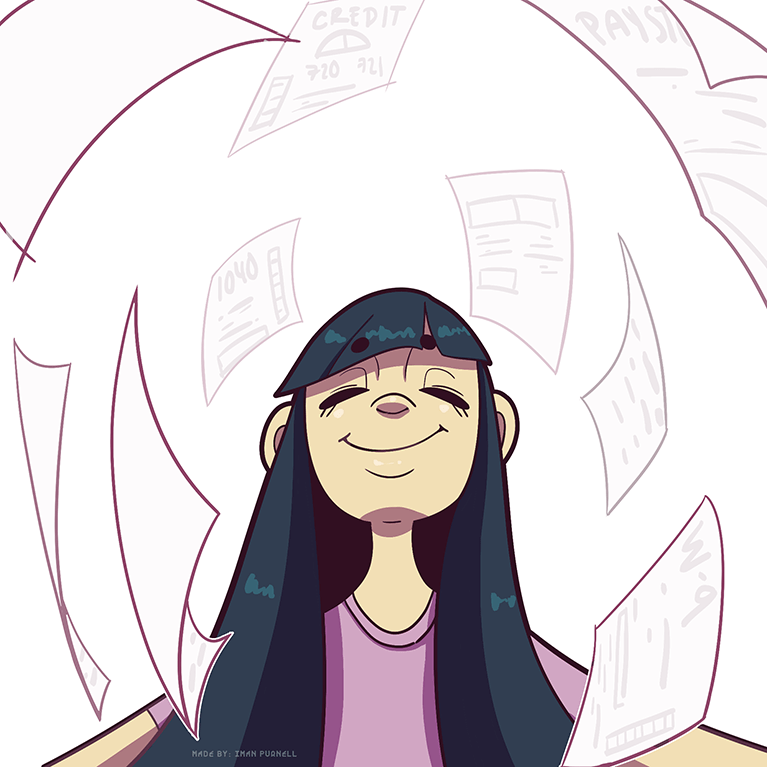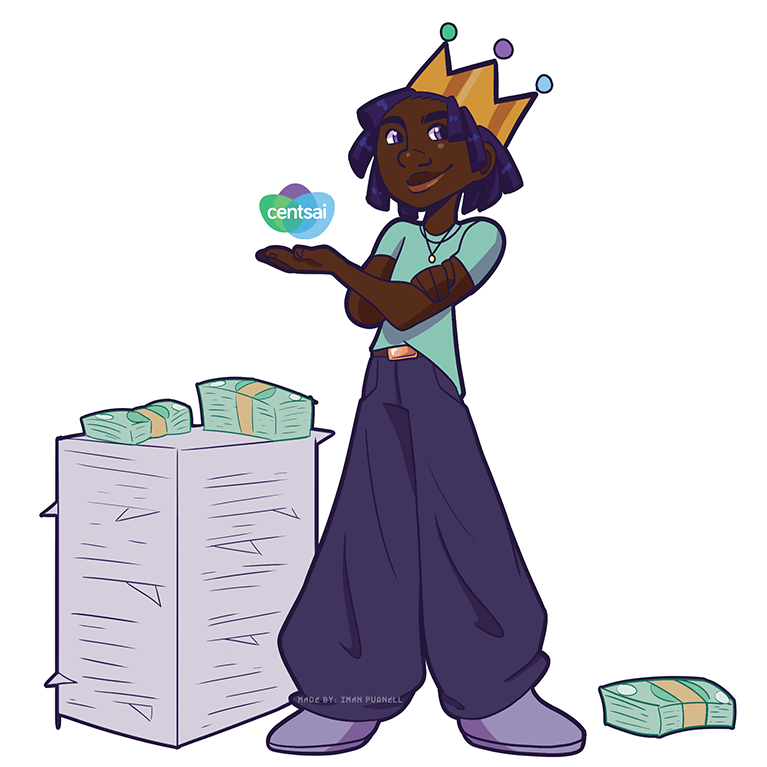 An Agile, Turn-key Solution
Our LMS is designed to be used as a stand-alone platform with course content, lessons, training material, analytics, reports, and other teacher resources embedded. However, if you want to add resources to personalize your financial literacy classroom, our LMS allows you to upload your material.
Create, integrate, and upload your own courses and training materials
Change the "look" of each subject area
Customize your own reports and dashboards
Deliver synchronous or asynchronous teaching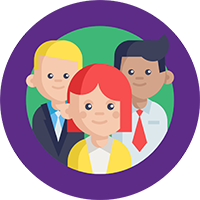 People
Finance experts
Communicators
Educators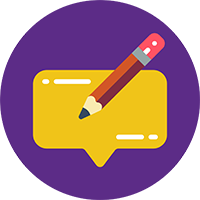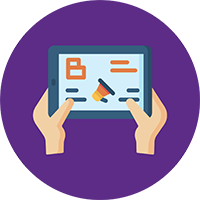 Agility
Customizable
Desktop, Digital, Mobile
Traditional Delivery Modes