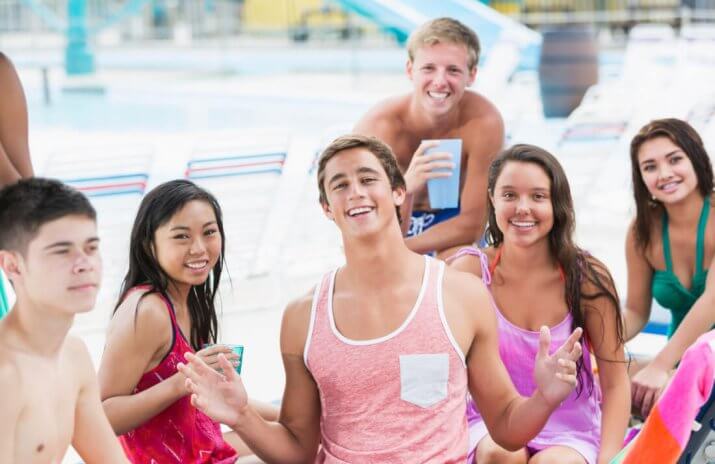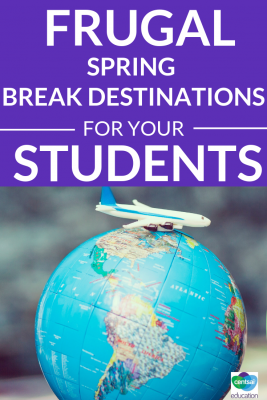 Spring break! Spring break! SPRING BREAK! Can I shout it any louder?
Well, you probably don't need me to. If you're like most college students, you probably have your yearly week off circled on a calendar, a countdown with friends ticking away, and your suitcase already packed.
From freshmen to super-seniors, spring break is often your first major vacation as an adult.

Click To Tweet
But that means that there's a ton of temptation and pressure to keep up with your friends by overspending on a fancy, international trip.
Instead of dipping into savings or using your credit card, consider these five ideas for a frugal spring break that will both keep you in budget and give you a fun trip.
1. Nashville, TN
Nashville has exploded as the destination for those who love country music, dancing, or barbecue. Because of this boom, locals are looking to make a few bucks by discounting their rental homes, their quirky tours, and their live music.
Make it even more affordable by staying as close to Broadway as possible. That's where everything's at, from amazing restaurants to fun events like line dancing.
You won't need to hail a cab once during the entire trip if you plan it right.

Click To Tweet
But if you're looking to keep it unique, stay away from the downtown parts of the city and seek out smaller bars and dance halls where cover fees are low (or non-existent), and you'll see the real Nashville.
2. New Orleans, LA
Off-the-beaten-path kind of travelers should try New Orleans at least once – even past Mardi Gras! There's just so much to love, from the swamp boat tours to the sidewalk musicians and the cute boutique shops.
So how can you save on New Orleans? Take the train! Amtrak offers discounts for college students, and you can get there in under a day for less than $100 round-trip. Keep saving on transportation by avoiding taxis and Uber rides and instead relying on the $1.25 trolley to get you to Bourbon Street, beignets, and beyond.
3. Cancun, Mexico
Just because your friends are all jetting off to Jamaica or Aruba doesn't mean you can't get an equally awesome international trip at half the cost. It's all about how, where, and when you book it.
If your goal is to just relax on a beach, booking an all-inclusive trip can be economical. Most will include all your meals and drinks, and even some excursions. And with the Mexican currency so weak against the U.S. dollar, it's a great opportunity to get more for less.
The trick is to book last-minute (two weeks or less) when all-inclusive deals go to their lowest point, then shop around like crazy. Each website or travel agent will have a vastly different cost.
Also, play with the days as much as possible. A five-day trip is sometimes cheaper than a four-day one!

Click To Tweet
4. Washington, D.C.
I know what you're thinking: D.C. is an expensive city. Why would you want to go there when you don't get very far? Well, there's a secret you have to know about D.C.: most of what you're going to want to see is free!
I'm not kidding. Many museums, tours, landmarks, and even concerts are free or super discounted if you bring your student ID.

Click To Tweet
Shell out for a hotel in the center of town (split with a friend or find a buddy who lives on one of the many campuses nearby) and walk everywhere. You'll never be bored, and you'll get a great taste of cheap street carts where real D.C. dwellers eat.
5. South Padre Island, TX
When I think of beaches in the U.S., my mind goes to Hawaii, California, and Florida. But there's so much more out there! Hidden at the tip of Texas is South Padre Island, where you can get by with spending very little and still get a big bang for your buck.
Split a vacation rental home from sites like Airbnb – when divided up between four friends, an oceanfront condo for $150 a night comes to about $40 a person. Living in a condo means you can save big bucks on eating out if you commit to making at least one of your meals in your kitchen (breakfast on the beach, anyone?). Spend what's leftover on renting water equipment or going on a boat tour.
Going on spring break shouldn't mean giving up your frugal habits. Once you get to your destination, keep your wallet close and your eye out for more potential savings (such as inexpensive food joints or opportunities to walk instead of taking a train). You'll feel more relaxed if you come home with some money still in your pocket.