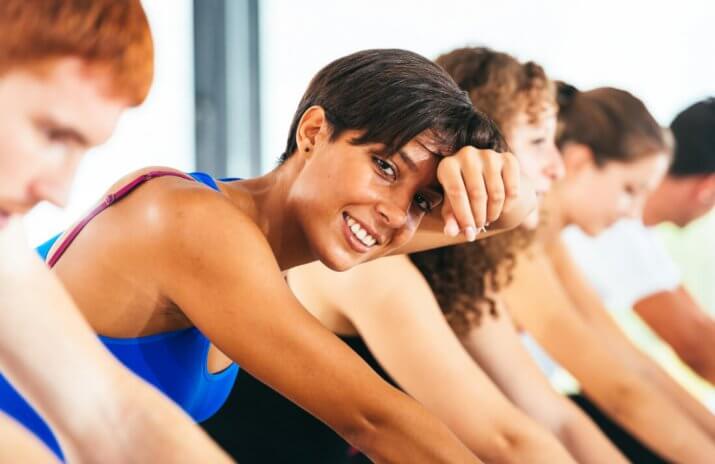 Which Gym Gives You The Best Bang For Your Fitness Buck?
New Year, new you. At least, that's the theory behind the age-old tradition of setting New Year's resolutions.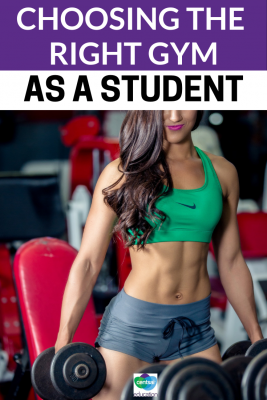 According to data compiled from the University of Scranton and the Journal of Clinical Psychology, 41 percent of Americans usually make New Year's resolutions. The top New Year's resolution for 2015 was to lose weight, and the fifth most popular New Year's resolution was to stay fit and healthy.
In light of the popularity of these two New Year's resolutions, it's no wonder that gym memberships are a popular purchase in January. But before you go out and buy a gym membership, you should consider how it could affect your budget.
Gym Cost
Gym memberships vary widely in price from $10 per month to a few hundred dollars per month. So when you first start shopping for your gym membership, you may be left wondering why there's such a big disparity in the prices.
Luckily, we looked at five of the most popular gyms in the United States to help you find a gym that fits your needs and your budget.
1. YMCA
The Y is more than just a gym, it's also a 501(c)(3) charity with over 900 individual associations. According to Vice President of Membership Cindy McDermott, each of the 900 associations sets its own price for the fitness facilities.
"It's best to contact your local branch to see what's available," McDermott said.
There are several YMCA locations in New York City, and each has a different membership rate, depending on the location. However, members can also choose to purchase a city-wide membership for one adult to have access to all YMCA locations in New York for $98 per month. There is also a $125 one-time joiner's fee for new members.
MEMBERS HAVE ACCESS TO GROUP EXERCISE CLASSES, PERSONAL TRAINING, SWIMMING, A STEAM AND SAUNA ROOM, AND MORE.

Click To Tweet
The Y also offers childcare for members who join with a family membership. The first priority of The Y isn't running a gym, though. Instead, they focus on connecting their members and the communities they serve. Gym cost is low here as they charge based on your income.
2. Planet Fitness
The most budget-friendly gym on my list is Planet Fitness. For just $10 per month, members have unlimited access to their "home club" for fitness training – and most of their 1,200 locations don't require a long-term commitment.
There is also a more expensive membership offered for $19.99 per month, which grants members access to other features like tanning, massage chairs, use of other Planet Fitness locations when traveling, and even haircuts and hydro massages at some locations.
It's important to keep in mind that while this membership might easily fit within your budget, it may not fit your fitness needs if you are looking for a lot of variety in your workouts or if you want to take classes at your gym, as Planet Fitness is relatively limited in its variety and doesn't offer classes.
3. New York Sports Clubs
New York Sports Clubs started in 1973 with the goal of bringing the sport of squash to New York.
Since then, the company expanded to form Town Sports International, with clubs in eight states and two countries – the United States and Switzerland.
They also offer other forms of exercise to members today – not just squash. According to their website, they have over 188 kinds of classes at their 101 locations. Clubs in New York cost about $44 per month for access to your chosen club. You can also get a "passport" with unlimited access to all sports clubs for $79.99 per month.
4. Crossfit
If you're looking for a high-intensity workout that will burn a lot of calories in relatively little time, chances are that you've heard about Crossfit. There are over 13,000 Crossfit affiliate gyms internationally, including over 6,000 in the U.S. alone. Each of these affiliate locations is able to set their own membership rates and can choose what types of classes and other programs and benefits to offer.
Heather Stapp, co-owner of Crossfit Colby in Kansas said that new members looking to join in January are usually offered a special price to help them get a jump-start on their New Year's resolution. Regular rates range from $85 to $100 per month.
Aside from working out, Stapp said Crossfit Colby usually has a nutrition "challenge" to help members get back on track with healthy eating after the holidays.
5. Equinox
Equinox operates 84 upscale, full-service clubs in cities across the United States, including New York, Chicago, Los Angeles, San Francisco, Miami, Boston, Dallas, Houston, and Washington, D.C. They also have international locations in London, Toronto, and Vancouver.
According to Nadia Gillies of Brix Media Co., Equinox is launching two new programs for members – Precision Running in February and "The Pursuit" cycling in March.
MEMBERSHIP COSTS VARY BY LOCATION, EVEN WITHIN THE SAME AREA.

Click To Tweet
Just in New York City, prices can range from $173 to $180 per month. There is also a $300 initiation fee for new members. In addition to fitness classes and individual personal training programs, Equinox also offers spa services and products, apparel, and food and juice bars.
With gyms ranging in cost from $10 per month to $180 per month, you'll find one that fits your budget. No matter what gym you decide to join, make sure you use it – or you lose everything!