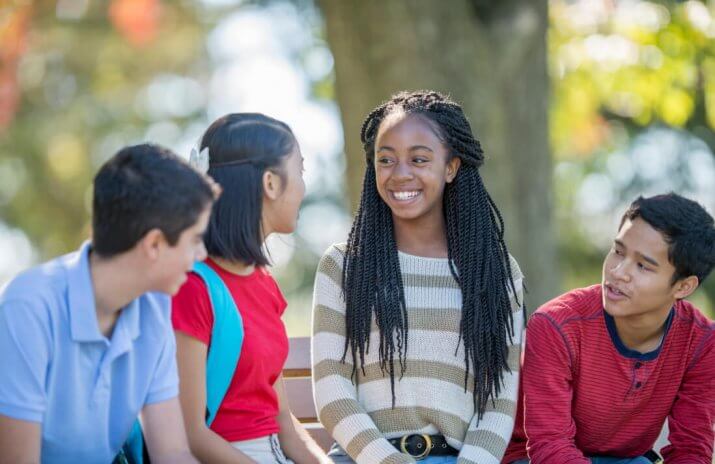 4 Money Truths I Wish I Knew in College
CEE Standard: Saving
College is right around the corner for many high school students. There is so much to learn and prepare for! Teach your students these four money truths to help them better understand how they can save during their college years.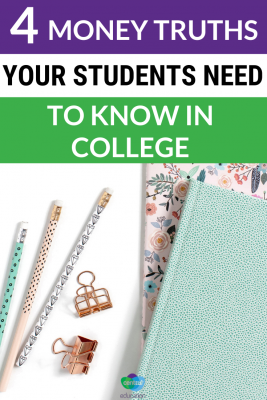 I was the first person in my family to go to college — at least in a "regular" way, at a young age. Both my parents attended college, but as fully mature adults.
My mom decided to go to college after she and my father divorced. Every once in a while, I would end up attending class with her.
While she worked on her degree, I worked on my second-grade homework.
Fast-forward 10 years, and I found myself graduating from high school at age 17 and making my way to a college that I had never seen before, but that had awarded me a lot of money. There was no way I wouldn't attend.
Saving In College
I was the first in my family to take the traditional route to college. I studied AP English and history, did too many extracurricular activities to count, and was incredibly prepared — except when it came to one huge thing: money.
And guess what? I had no idea of all of the money-related issues that would come up, and no one in my family was aware of the financial issues that I would face.
Before You Arrive
You will begin experiencing the costs of attending college up to two years before you arrive on campus. Students will start paying for standardized tests, and they'll shell out hundreds of dollars just to submit college applications.
Before taking the SAT, see if you are eligible to receive a fee waiver for the test. According to the College Board website, if you are eligible for a fee waiver, you will also be eligible for application fee waivers with participating schools. 
Once You've Applied
Start looking for as many scholarships as you can. If you play the harmonica well, there just might be a scholarship waiting for you!
There are so many scholarships out there. Be the person who finds out about and applies for the random scholarships that you qualify for, and actually win the money because no one else thought about applying for them.
You can use apps like Scholly, to help you find scholarships that are right for you.
Lack of Financial Skills
A lack of financial know-how made me easy prey for credit card companies who enticed students with T-shirts, backpacks, and other useless stuff that we thought was necessary at the time. While this is no longer legal thanks to the Credit Card Accountability, Responsibility and Disclosure (CARD) Act of 2009, being financially savvy can help you make decisions when the time comes for you to take out a line of credit.
Many schools now have offices dedicated to helping students manage their finances, so don't feel weird if you lack money-management skills. Start with the financial aid department to see what money-management resources you can access on campus. Read quality personal finance websites. It is possible to save money while you are in college if you seek out resources!
Holidays Cost Money
I never returned home during my college years because it costs money to fly, and I didn't have any money to spare. I did visit a friend's home in New York City (I went to college upstate). But I never imagined that I would never see home for four years due to my lack of money.
The problem with staying on campus during the holidays is that many universities will shut down the majority of their dormitories to clean and fix things.
You will typically be given notice about this, but many students may find themselves scrambling for a place to stay when the dorms are closed. Fortunately, I almost always lived in dorms that were open during the holidays.
The other issue with staying on campus during the holidays is that most of the dining halls will close, as well. So you may find yourself having to eat during very limited hours of the day, and you may need to purchase and prepare your own food, even if you have a campus meal plan.
It was tough being a broke kid on campus, but I now know that I wasn't the only one. Hopefully, these tips will help you anticipate and avoid the financial pitfalls that I experienced in college because I had no one to show me the way. Now you have some guidance!
What are some money issues you might run into at college?

What are some scholarships you can apply for?

Do you lack financial skills? If so, what can you do to learn them?

How will you handle holidays while you're in college?

Do you believe you are prepared to handle your finances well when you head off to college?