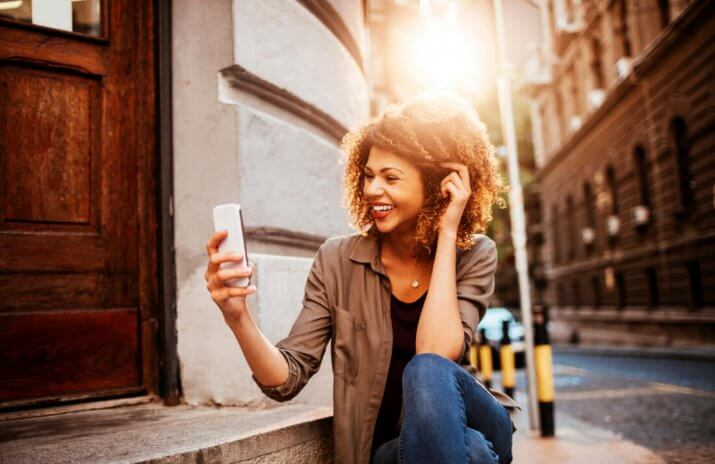 6 Cheap DIY Beauty Projects
CEE Standard: Saving
Many of your students want to look their best but their budget may not allow them to pay for all the high-end services and buy brand-name specialty beauty products they'd like. Teach your students how they can save money and look their best at the same time!
It's a universal truth: When you look good, you feel good. Paying attention to your appearance is far from shallow. There's even a term for it — appearance self-esteem. When we think we look good to others, we feel better about ourselves. This can be used for a quick mood lift, or even to get ahead in your career.
I've never been a fashionista or a beauty queen. I'm a jeans and T-shirt, no-makeup kind of gal. Five years after graduating, I'm still rocking my college tees. I've never been drawn to the beauty world, and when I was paying off my debt, I cut out all non-essentials. I could barely be convinced to shell out for a haircut, never mind set foot in a beauty salon.
While I am, in large part, happy with my minimal beauty regime, there is a line between "minimal" and "outright frumpy." Chipped nails or dead ends in need of a trim aren't a good look on anyone.
In my never-ending quest to spend less, I've found a few ways to save money on some basic beauty procedures. You don't have to pay $600 for highlights to look good! Here's how I get myself to de-frump on a budget:
1. Get Your Hair Cut at a Beauty School
I live about seven minutes from an Aveda Institute campus, where students learn how to be hair and makeup stylists. And you can get your hair cut by the students for just a fraction of the price at a salon. I recently had three inches of hair chopped off and got layers. At Aveda, they include a wash, cut, and style — all for just $18. They even include a short neck massage before your cut, which is amazing!
While a student cuts your hair, they have trained professionals circling the salon as students work. The teachers check in and make sure you leave happy. You can't beat a price tag of less than $20!
2. All Hail Groupon
Jump on Groupon and you'll find beauty deals for days. You can get deals on everything from laser hair removal to massages to facials. No matter what your beauty need is, Groupon is almost sure to have a deal for you. I've bought 60-minute massages for $45 this way.
A quick peek at my local Group shows me teeth whitening for $31, Botox for $150, and a sauna session for $40. The deals range far and wide, and you can get anywhere from 20 to 80 percent off some services.
3. Try the Travel-Size
I have curly hair that frizzes easily. The slightest bit of humidity and I'm a puffball. I like to try different products that promise me frizz-free days, but of course I don't want to shell out for a full bottle that might not be for me.
I've discovered the best way to try to tame my mane is to shop the travel aisle. I can try out a variety of products without paying more than $3 for them.
Target, as well as many grocery stores, has the cheapest travel-size products. You can also usually pick up sample sizes at salons for much less than a whole bottle of the same stuff.
4. Two Words: Rewards Points
I am a sucker for a rewards program with companies that I love. I'm a loyal customer, so why not save with things I'll be buying anyway?
One beauty company with an incredible rewards program is Sephora. You earn points on all purchases. Come redemption time, you can save big on beauty purchases. I like to save my points and splurge on one high-ticket item that I would never pay cash for. (The right blush makes all the difference for my face!)
If a favorite company offers a rewards program, also ask if there are special sales for members. Stores usually run sales around the holidays and the changes of season, and members sometimes score extra discounts!
5. Become a Model
I might not ever make it to Gisele status, but I was a model for just a day once. Your best bet to live the glamorous life for a day? Beauty schools and photographers.
Beauty schools need people to practice on. Sometimes the makeup style is high fashion, so you'll spend the day walking around with winged eyeliner and bright red lips. Sometimes it's beachy fun, and you leave with tousled hair and flushed cheeks. You receive a free lesson in makeup application, learn which products look best on you, and get free makeup for a day!
Photographers are also a good bet for free makeup. Local photographers often can't afford to hire professional models and will turn to Facebook or Craigslist to enlist the public's help. You might be able to pick up a little cash and get your makeup done for free!
6. Try DIY Beauty Products
If you do a simple search of YouTube you can find thousands of DIY videos that will show you how to make your own skin-care products and makeup along with all sorts of demonstration videos for face and hair.
Just doing your own hair (or having a friend help you) for a special event can easily save you more than $50 a pop. With a little practice your hair will look like you came straight from the salon.
If you can't afford that jar of moisturizer that costs $100, you can probably make a very high-quality moisturizer for pennies on the dollar. It's certainly worth a try!
Is there a beauty school in your area where you can get your hair cut?

What kind of deals can you find on Groupon?

Check and see what kind of rewards program your favorite store offers and get signed up!

Look to see if there are any modeling opportunities in your area.