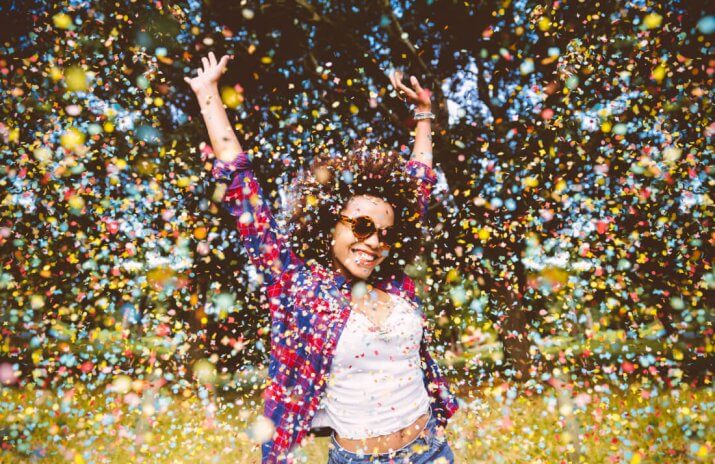 In life, you reach a point where having your mom buy your clothes is just a little bit embarrassing. You're there? Okay, read on!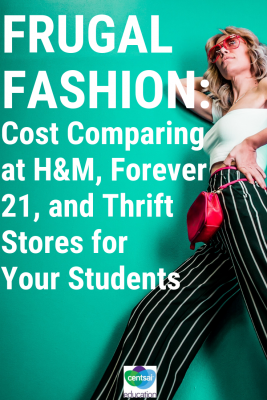 So you don't want to wear the strange outfits she manages to find for you every single time she goes to the mall. You love your mom's fashion for her – just not for you.
The problem is that shopping for clothes can be expensive, especially as a teen earning a limited income or receiving a small allowance. To help you go clothes shopping within your budget, we drew up a comparison of different stores to shop at and their pros and cons.
The Outfit
To keep things simple we're going to shop for a pretty popular style at all of the three stores.
Jean shorts
White top or tank
Kimono cover-up
It seems pretty straightforward, but the cost was different depending on the store. First stop: H&M.
H&M
H&M is a fast-casual store that most of us have either checked out or seen in a recent commercial. Most of the clothing tends to be made of synthetic or cotton blends. In my experience, clothes from H&M last longer than you would expect, as long as you are careful when washing and air dry anything that you think might shrink.
The Damage:
Jean Shorts ranged in price between $9.99 and $24.99.
White Tops ranged in price between $12.99 and $14.99.
Kimonos ranged in price between $17.99 and $19.99
Total price range: $40.97 to $59.97.
While not too bad, if you're a teen earning minimum wage, this price range represents at least five hours of work. Next stop: Forever 21.
 Forever 21
Another fast-casual clothing store where the merchandise is constantly changing. One of the great things about Forever 21 is that the price point tends to be much lower.
But if you're a teen who worries about where your clothing is manufactured, both H&M and Forever 21 may test your social responsibility.
In some cases, the quality of the merchandise is an issue. Don't expect your outfits to last forever, as the name implies.
The Damage:
Jean shorts ranged in price between $7 to $19.99.
White tops ranged in price between $5.90 to $19.99.
The kimono was the most expensive piece, ranging from $17.90 to $39.99 – probably because of its popularity as a needed piece of fashion for summer 2016.
Total price range: $30.80 to $79.97.
Interestingly enough this range of prices began lower and finished much higher than H&M's price range. What's up with that? Next stop: the thrift store.
Plato's Closet/ThredUp/Goodwill
It is amazing to see how thrift stores have stepped up their game and changed the experience for a new generation of shoppers. Maybe Macklemore helped with his thrift store song? Or maybe it was the hipsters?
Either way, this isn't your grandma's thrift store experience.
Plato's Closet
Plato's Closet is a consignment shop specifically geared towards teens. You will find clothes in a range of sizes – always "on trend" – and their website includes a great style guide for current fashions, as well.
Bring in your gently worn clothes and earn credits towards the purchase of your next outfit.
Currently, you must shop at the physical stores (no online shopping possible).
ThredUp
ThredUp is an online consignment shop that works similarly to Plato's Closet. The big difference is that all purchases are made online. You can send in gently worn clothing for a credit or a cash payout, and there is the opportunity to refer friends and family to the site using your referral link and earn $10 per referral.
The downside of ThredUp is that the selection for teens isn't the greatest.
Thrift store shopping at places such as Plato's Closet and Goodwill will be substantially less expensive than shopping at H&M or Forever21, especially if you get the chance to take advantage of the "50 percent off" days. You could probably purchase the same outfit for $10 or less – if you could find a cute kimono.
And the downside to shopping at thrift stores? First, popular and trendy items tend to fly off the shelves (online or in-person). Second, you may end up spending more time in the store browsing and getting overwhelmed by analysis paralysis because of all of the choices. Thrift stores can be a bit overwhelming if they aren't well organized.
Fortunately, many thrift stores seem to have gotten the memo that people will shop in them if they mimic a shopping experience similar to your favorite store.