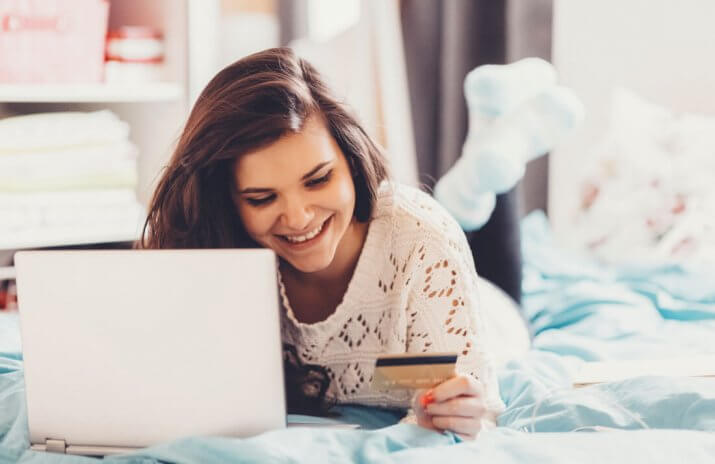 CEE Standard: Saving.
If your students are really trying to save money, these ideas will be a big help to them. Have them consider these 15 different tips and then see if they can come up with some additional ideas of their own!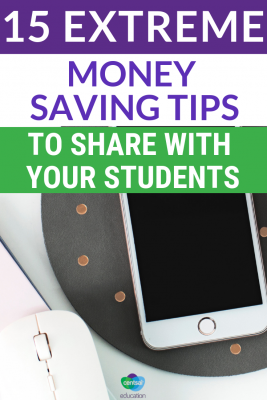 If you're like me, you know that every single cent counts — even the pennies you find under the couch. But saving doesn't have to mean being cheap or skipping things you love. Here are 15 creative ways I love using to make my savings pile up.
BOGO Discounts
Gum is my favorite guilty pleasure. But buying pack after pack really adds up. That's why I buy only when there is a special discount like "buy one get one free" (BOGO). This can be applied to so many of the regular purchases you make. Wait until they are on sale!
Texting/Mailing Lists
Some of my favorite stores and restaurants text their deals and coupons right to my phone. I can then decide on the best options. I also sign up for mailing lists for my favorite stores and let the deals come to me. Plus, most coupons are digital, so they're always right in my email!
Thrift Shops
At stores like Goodwill and the Salvation Army, you can score incredible deals, like designer shoes and video games for just a few bucks. So many of the clothes are as good as new or brand-new with the tags still on them!
Shopping the Back of the Store
It seems like the most expensive clothing and trendy items are always placed in the front. So I keep my blinders on and shop the back, where most stores have their sale racks. Try not to even look at the full-price stuff up front! Some of my favorite stores are places like Old Navy and Maurices — or any store having a huge clearance sale.
Research Really Pays Off
When I know exactly what I need, I get on my laptop and start looking. It just takes a simple Google search to compare deals and pick what suits your budget.
Ban the Mall
Unless there is a huge sale or tons of clearance racks, just stay away from the mall. Typically, the prices are super high. You can find great deals at discount stores like Ross or TJ Maxx if you are willing to spend a little time looking around.
Dollar Store Finds
You'd be amazed at what one dollar can buy. This summer, I scored super-cute sunglasses for a buck that would've cost at least $10 at even a budget-priced store.
Turn It Off
Did you know that those who watch live TV actually spend more money? It's because of all the commercials they watch. Don't be fooled by the commercials and spend money you don't have for things you really don't want and don't need in the first place.
Stream or Rent
Renting or streaming is always less expensive than going to see a movie in the theater. If you stick to streaming services, you can save $20 or more a month. Renting movies with Redbox is perfect if you want to have a movie night with friends.
Library Trips
Most public libraries have loads of resources for free. Why buy books (or movies or music) when you can get them for free at your library?
Split a Meal
I can never seem to finish an entire meal at a restaurant. I usually ask a friend to share with me so we can both save. This is a super-simple way to save money and still enjoy a night out!
Drink Water
Soda may be tasty, but $2 to $3 per bottle can really add up. By sticking to water, you can save a few bucks every time — and be healthier, too!
Local Deals
Discount sites like Groupon are perfect if you're looking to do something unique. I learned how to paddleboard for $40 less than if I had bought it without the discount.
Clothing Swap
I used to throw away clothing that no longer fit me. Now my friends and I save our clothing, jewelry, shoes, etc. and have a big swap. It makes for a really fun anti-shopping party.
Leave the Wallet at Home
Sometimes I leave my wallet at home. This reminds me not to blow through my money just because I'm bored or have nothing to do.
The Bottom Line
These steps may seem extreme, but they're necessary if you are really having a hard time getting your spending under control.
Do you like to save money or is it hard for you to hang on to your cash?

Do you think any of these ideas would work for you?

Can you think of other things you could do to save money?

What are you saving for? Do you think you can reach your goal?