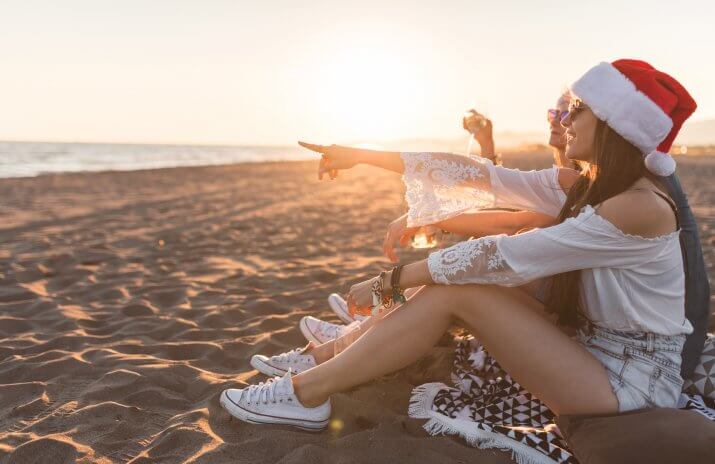 5 DIY Gift Ideas to Save Money this Giving Season
CEE Standards: Saving
Students want to give presents during the holidays like everyone else but may not have the budget to buy all the gifts they would like. These DIY ideas are a great way to be generous and save money at the same time!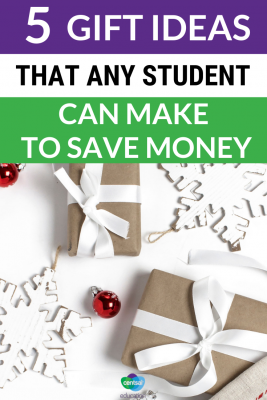 The holiday season may be the time for spreading cheer, but it also can often be the most bank-breaking time of the year. Enter DIY gift ideas!
The holiday season means that not only will you be socializing more, but you also that you'll be participating in gift exchanges, donation drives, and family gift-giving. But fear not. You don't have to blow all of your savings before the new year as long as you're a little bit savvy about how you approach the gifting season.
Here are five examples of dirt-cheap holiday presents for your friends and family:
Bottle Vases
Refurbishing old glass bottles isn't just a stellar gift idea — it's also great for the environment. Take your favorite bottles (cider, wine, whatever) and turn them into beautiful vases, paperweights, or decorative pieces.
The best part about this DIY project is how easy it is — you can paint bottles, adorn them with fabrics like lace, or even add personal touches like photos. There are countless examples and how-tos on Pinterest to check out if you're in need of inspiration!
Mason Jar Candles
Making homemade wax might sound daunting, but there are multiple recipes available online, most of which include basic ingredients that you likely already have in your kitchen.
Once you've created the candle, you can use an old mason jar to complete the look. (Maybe this can be a post-spaghetti dinner event.) My favorite homemade candle recipe is this lavender-rosemary one.
Picture Frames
This one's a classic and guaranteed to tug on the heartstrings of whoever you're making the gift for. The best way to put a unique spin on a classic gift is to create a frame that's as special as the picture it holds.
Consider buying a cheap, plain frame from Ikea or Target and decorate it in the best way you can (it helps if you're a bit artsy). You could sponge-paint it, or write a personalized message with a Sharpie. The gift is foolproof because of the sentiment; with your added creativity, it will go a long way.
Homemade Spice Packets
An increasingly popular party favor and DIY gift is a homemade spice recipe. You can make anything from a chili-spice packet to a barbecue rub, then package it in a container like a mason jar or a pretty bag so that it turns into a great gift for your friends and family.
The next time that person makes chili or hosts a barbecue, they can use your packet and think of you! You can find recipes online for different spice blends, and then customize the gift with ribbon, a personalized message, or other decorations.
Homemade Coupon Book
This is my personal favorite, but be warned — it's usually only appropriate to give to loved ones or very close friends. Instead of buying them a gift card or a voucher, you can fill a scrapbook or a binder with homemade coupons, such as "one free movie night."
Not only is this a fun, cheap way to get your creative juices flowing, but it also sets you and your friend or loved one up to plan a bunch of fun activities in the future.
Do you have a hard time buying gifts for everyone you'd like to buy for?

Who do you know that you would like to give a gift to? Make a list.

What is an inexpensive gift you could get for friends or family that would be meaningful for them?

Can you make everyone something?

What are other DIY projects you could do to save money?