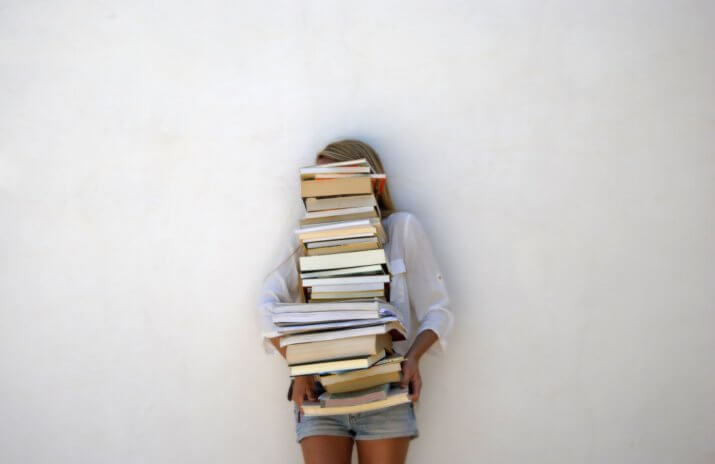 A Textbook Strategy to Reduce Cover Price Shock
CEE Standard: Saving
When your students get to college they may be shocked to find out how expensive textbooks are. Take the time to teach them strategies on how to save now so they can be mentally and financially prepared when they have to buy their first textbooks.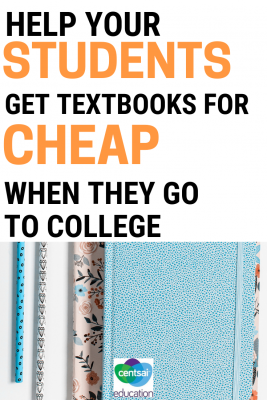 "That'll be $749.50," the cashier said as she shoved the remainder of my books into plastic bags. It was the fall semester of my sophomore year, and I was securing the laundry list of textbooks that I needed to successfully complete the semester.
Luckily, I was on a scholarship and I didn't have to worry about the funds coming out of my pocket per se (although they did take a chunk out of my financial aid refund). Several of my classmates weren't as fortunate, and they spent the duration of their collegiate career complaining about textbook prices at the start of each semester.
Over time, I figured out how to minimize costs. That was more than 10 years ago, and I've discovered so many more cost-saving options available nowadays that weren't around when I was a student. So, whether you'll be buying textbooks for the first time this semester or for the umpteenth time as a seasoned college student, keep these cost-cutting tips in mind:
Shop Around
Never settle for the price you find at the campus bookstore. Explore other options, like the local discount book retailer or Amazon, to find the lowest prices. Gray's Bookstore was the preferred off-campus retailer of students at my school, and they always had better deals. Plus, students were allowed to write post-dated checks to secure the textbooks they needed until financial aid refunds hit their bank account.
Buy Used (On-Campus or at Another Bookstore)
Used textbooks sometimes look a bit worn from the outside, but it's the inside that counts. Simply put, your primary concern should be whether or not all the pages are intact. Buying used will save you a wad of cash, but don't procrastinate, or you may miss out on the bargains — especially since the number of used books available depends on how many were turned in during the prior semesters.
Rent
We didn't have this luxury when I was a student, but I've done a bit of research on textbook rentals, and it's a great way to cut costs. What's even better is that you may not have to go online to reserve a rental (shipping costs are usually covered). Your campus bookstore may offer this option.
Scour the Web
A little online legwork may pay off if you're able to find a PDF version of the textbook, free of charge. But you also want to use good judgment here. If the book is available on a sketchy site, move away or you may infect your computer.
Purchase the Digital Version
E-books are much cheaper than hard copies because there are no print costs. In turn, these cost savings can be passed on to you, the consumer. They are also much easier to navigate and can be accessed at the tap of a button.
Borrow From the Library
If you beat the crowd, it may be possible to retrieve a copy of the textbooks you'll need from the campus library. Some schools will let you keep the book for the semester. However, this isn't usually the case, so this is simply a temporary solution until you can afford to rent or purchase the book.
Make Copies
I once had a professor who stood in front of the class on the first day and admitted that we'd be using only one chapter from the textbook. Instead of waiting around for that time to come and selling the book at the end of the semester, I made the necessary copies and then promptly returned it. If you encounter this scenario, you should do the same. (This is also a scenario that would warrant a library rental).
Check the Latest Edition
A new edition of a book doesn't necessarily mean that it's a total rewrite. In fact, there were several instances where the professor listed an "updated" edition on the syllabus that just added a few more sentences. While you probably won't have enough time to comb through every page, you could reach out to the professor and see if the older edition will suffice.
A Final Thought
Before you commence your search for the cheapest textbooks on the market, contact your professor to retrieve a copy of the syllabus. That way, you'll know which books you'll actually need and which ones are optional, possibly saving yourself hundreds of dollars.
Find other bookstores near the college you want to attend where you may find better deals on books.

What are some websites where you can buy used books?

What are other ways you can save on textbooks?

What can you do now to prepare for the high cost of textbooks?

Do you know someone at school that might sell you their books at a better price than most stores?