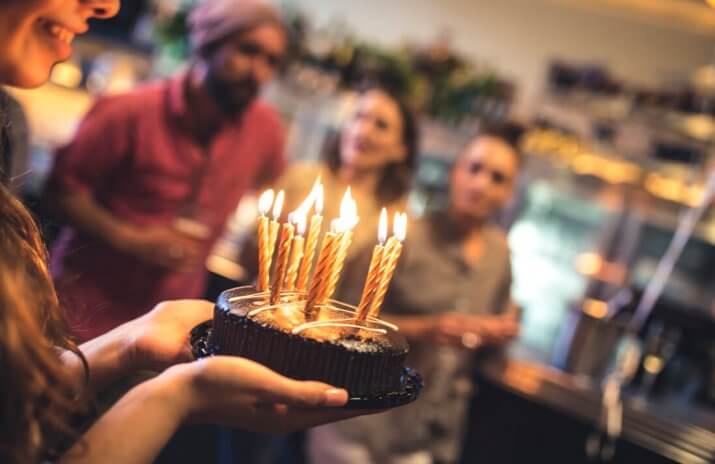 5 Restaurants That'll Give You Sweet Birthday Deals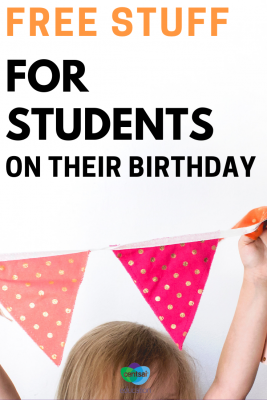 Each birthday when I was growing up, my parents would stock the dinner table with treats and toys, which – as a kid – I thought descended from the heavens above. At the time, I thought I was the Chosen One, but these days, the most I can expect on my birthday is a direct message on Instagram. If you're in the same boat, don't worry.
The restaurants listed below go out of their way to make you feel special on your birthday by providing tasty freebies!

Click To Tweet
There's one small catch: you usually have to join a membership program. But apart from annoying emails, they're not that bad, especially if you visit the establishment often. Having a rewards account can allow you to accumulate points for a freebie later. So I made a list of (in my opinion) the most useful places to get awesome birthday deals from.
1. Moe's Southwest Grill
Moe's is known as "that other Chipotle place." They have great burritos, and can be a free and convenient meal on your birthday. They offer free burritos for the birthday boy/girl/person, though you have to sign up for Moe's eWorld (thankfully it's free).
You can also earn rewards through the membership, so it's a win-win situation.

Click To Tweet
2. Starbucks
Otherwise known as my second home, Starbucks offers a free drink or treat, plus a 15 percent off coupon for their online store. The catch? You have to sign up for the Starbucks rewards program. Everyone needs that coffee buzz in the morning, and if you work on your birthday, it's a double win. (Sorry you have to work, though.)
3. Red Robin
I've never been here, but I've heard that it has burgers, so it must be good. To get your free burger on your special day, just join their eClub.
4. Denny's
The place we all gravitate to in the wee hours of the morning. You get a free Grand Slam breakfast, which – if you've never had it before after a long night – is revolutionary. Bacon, eggs, pancakes, and no questions asked.
No catch for this one – just tell your server that it is your birthday and show your ID to enjoy the godliness.

Click To Tweet
5. Cracker Barrel
Cracker Barrel is an American diner that has all the heart-attack-inducing calories that you need to feel special. You get free dessert if you tell your server that it's your birthday. Fair warning: you might have to endure a birthday song to go with that slice of cake.
A Final Thought
Enjoy these freebies when you go out for your birthday. And even if your birthday has already passed, there are so many other ways to get freebies and be frugal every day of the year. The savings don't stop!