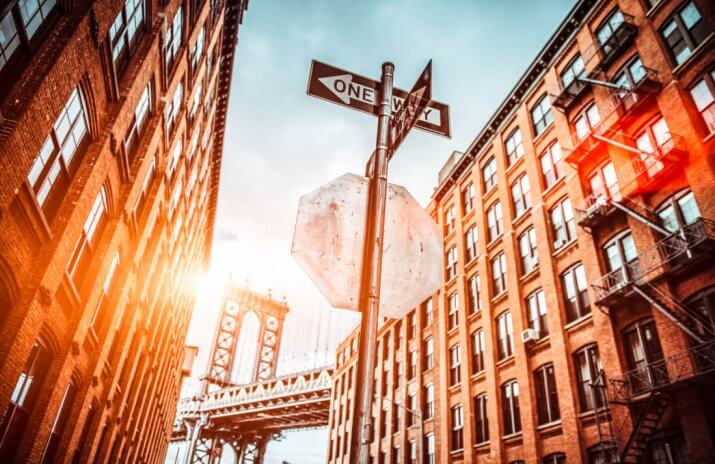 Renter Beware: 4 Hidden Costs of Apartment Life
CEE Standard: Buying Goods and Services
Most of your students may not be aware of how expensive it is to move out and live on their own or with roommates. Walk them through this article and help them understand some of the hidden costs they may not have considered and help them determine what they need to do to be prepared.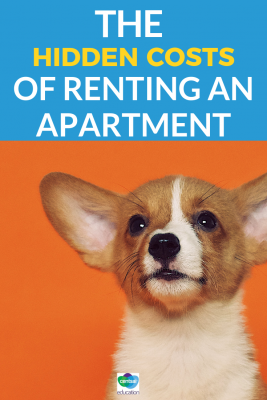 You've finally decided to move away from home or from your college town and started looking for an apartment. Independence is awesome, but take some time to research before you jump on the first apartment you see. There are many hidden costs that come with an apartment, and you should know what some are so you are financially prepared..
Hidden Costs to Consider
1. Moving Expenses
Moving always costs you more than you think — if not more money, then more time.
If you don't have a friend with a truck, or if your friend mysteriously doesn't answer your texts, then you'll need to hire a moving company or rent a U-Haul. A 10-foot moving truck for a small apartment will cost you $20 a day, plus an additional $.99 per mile. This doesn't include gas, which these big trucks eat up fast. A move just 100 miles away will cost you $129 per day, not including hired labor, gas money, taxes, or even the pads you need to use to ensure your furniture doesn't get scratched. You'll also have to account for the fee that the company might charge you if you choose to drop off the truck at a different location.
No matter what, moving is a pain. However, it's also an opportunity to sell things you don't need in order to offset the cost. You're not going to wear that jacket you bought four years ago, so turn it into cash at a consignment shop.
You may also need to get a parking permit from the city in order to park the moving van. It's a small one- or two-day cost, but if you don't have one, it may mean a big fine. The city of Boston, for example, charges $69 for the permit, but that could turn into a $500-plus ticket if you're caught without one. Cities make their bread and butter off of parking tickets, so be smart.
2. Parking
There are often more cars than there are parking spaces in a crowded city. An apartment could come with just one parking space for two or more people — or may not come with any parking at all. If street parking requires a permit from the city, it takes time to go down to City Hall, apply for the permit, and wait for it to come in the mail. If you don't have a permit displayed — or even if you overlook a street cleaning sign — that can add up to unnecessary (and expensive) tickets. 
Be proactive and look into paying more for an extra parking space. It's something we hate to spend money on, but the expense of accruing fines or the inconvenience of being unable to find a parking spot is worth avoiding.
3. Pet Rent
Do you love your dog or cat? Do you love them enough to pay a pet deposit of $300 to $500 and possibly an extra $50 in rent per month? It's called pet rent, and yes — it's a thing. Pets cause wear and tear on a building, and landlords charge for this. 
If you can't find room in your budget for pent rent, you may want to look for another apartment — not all landlords require a monthly fee for pets. Additionally, you might be able to negotiate pet rent with your landlord at lease signing to lower the cost, either by signing a longer lease, or by agreeing to pay an upfront fee with your security deposit. 
4. Utilities
Utilities include gas, cable and internet, electric, water, and trash. While water and trash are the most common ones covered by the building, they aren't always.
When calculating your monthly rent, don't forget about these "small" items. They can add up.
The easiest one to save on is cable and internet. Cable isn't necessary, and this is usually the largest expense. Somewhat related, I recently found out that not many apartments in Los Angeles provide a refrigerator. If you have the fabulous luck of needing to find a fridge and arrange to get it moved into your new place, then put that on your list of extra expenses. Trash is typically inexpensive (or taken care of by the city), while gas, electric, and water varies. And using your cell phone instead of a landline is a given these days.
In college, I lived in a house with four other guys, and our monthly water bill was insane. Looking back, we abused the dishwasher and likely took overly long showers. We also had a washer and dryer in the house. This was convenient, but probably contributed to the high bill. Laundry prices can vary, but it's typically one or two bucks for the washer, and the same for a dryer. These tiny fees can add up, depending on how often you do laundry.
If you watch your usage — unplugging electronics that you aren't using and remembering to turn off the stove (guilty) — then these shouldn't be too much.
Other Useful Tips
Do Research and Read Online Reviews
We live in an age when we Google everything before we buy it. From shoes to TVs to clothes, we always do research to make sure we're not only getting the best deal, but that what we buy has great reviews from others. So why would it be any different with apartments? Before you sign on the dotted line, interview the landlord and research what other tenants have said about the place that you're considering. You may not like what you see.
People online tend to bash landlords as crooks and slumlords. Complaints vary from the landlord being terrible at maintenance to allowing shady characters into the building to (most commonly) taking all of the security deposit.
Landlords tend to nickel and dime tenants for repairs and cleaning costs. Tenants don't get their deposits back until after they move out, and the landlord could force cleaning fees or other charges on them. Watch out and take pictures and videos so that you can defend yourself if need be.
That said, while online objections from previous and current tenants may be true, you should take them with a grain of salt. Some tenants are actually bad and don't like it when they're held accountable for damage they cause. Also, it's human nature to write about bad experiences more often than positive ones.  However, if the bad reviews are piling up, they're probably valid, and you should look somewhere else. Remember, if a price is too good to be true, it likely is, and you'll end up losing money in the long run.
Buy Renter's Insurance
Homeowners are required to purchase homeowner's insurance, but this isn't always the case for renters. Renting is great because you aren't required to fix anything that goes wrong with the building, but you are responsible for your possessions. 
Renters insurance covers your personal belongings and will cost $15 to $30 per month according to the National Association of Insurance Commissioners. Even if your landlord doesn't require you to get renter's insurance, it's a good idea to do so. You'll be glad you had it when something goes wrong.
I got stuck in the situation of not buying renter's insurance, only to discover that my roof leaked… onto my mattress. It was a battle to get my landlord to fix my roof in a timely manner and to pay for a new mattress — a good $800! Thankfully, we worked it out, but I might not have been so lucky with another landlord. 
The process still took almost a month to fix, and I would've had much more peace of mind had I originally bought renter's insurance. Lesson learned. It's relatively cheap, so it's a small expense compared to all that inconvenience. I bought rental insurance immediately after the whole ordeal, and it was around $90 to cover $2,000-worth of possessions.
What does the word rent mean?

What is the difference between renting and buying a home?

What are the advantages and disadvantages of both buying and renting a home?

What is a landlord?

What are utilities and how can you keep expenses down?

Do you think you are more likely to rent or try and buy a home when you look for your own place?