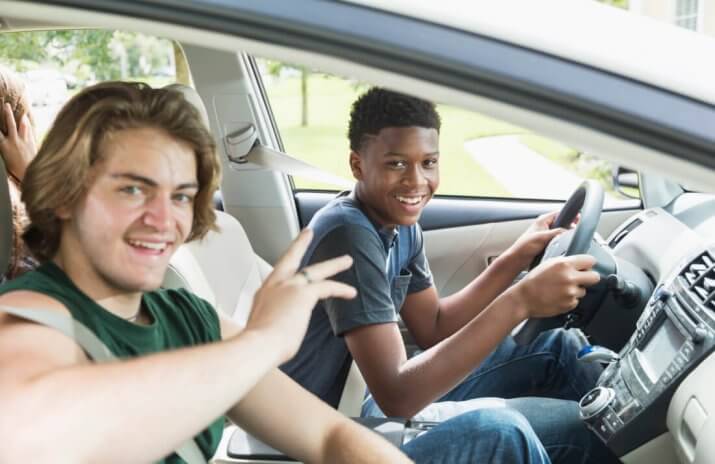 8 Steps to Make Sure Your First Car is the Best Car
CEE Standard: Buying Goods and Services
Getting their first car is a huge step for your students. The process of buying a car can be a great learning experience — there's no end to the financial lessons they'll experience. Help them to start thinking about the realities they will have to face as they consider purchasing their first car.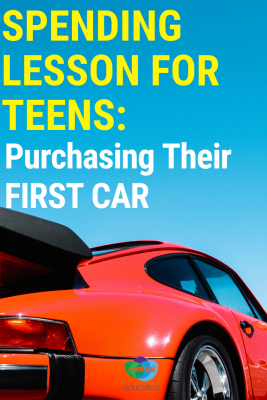 No more catching a ride with your friends or being chauffeured around town by Mom and Dad. The time has come to get your own set of wheels. Exciting, right? Before you hit the ground in search of a new car, you'll want to do a little legwork first.
Here's a step-by-step process to ensure you get the best deal on a reliable new or used car:
Step 1: Run the Numbers.
Is a Lamborghini, Ferrari, or a drop-top Corvette on your wish list? Sounds nice, but you'll probably want to be a bit more realistic.
First, you'll need to figure out who'll be forking over the dough for the purchase. If your parents have you covered, that's great. Simply ask them what budget they had in mind and you're all set. But if you're going to be responsible for purchasing your own ride — or contribute in some way — you need to check your pockets to see how much you're working with. Be sure to factor in operational costs, such as car payments (if applicable), insurance, auto maintenance, and gasoline.
Step 2: Take a Look at What's Out There.
The next step is to start browsing the web to see what's available within your price range. There will probably be more vehicles than what you want to look for, so narrow the search filters by entering the features you'd like in your new car.
Step 3: Narrow Down Your Options.
From the laundry list of vehicles you find, pick the top five makes and models. Next, compare your top selections by analyzing the average price, the safety features, the gas mileage, and the bells and whistles to determine which make and model will give you the biggest bang for your buck.
Step 4: Go Shopping!
When you step foot on the dealership's lot, the salesperson immediately launches their secret mission to reel you in and eventually convert you into a customer. This means they'll tell you everything you want to hear in order to get you to say yes. But don't fall for these tricks.
Instead, take a little time to explore your options. Visit several dealerships and look at reputable sources online to get an idea of what vehicles are available in your local area.
Step 5: Have Fun on the Test-Drive.
If you're seriously considering a certain car, go ahead and take it for a spin without letting the excitement overtake you. Be sure to remain objective at all times, as the car salesperson or independent seller will pick up on your excitement and try to get you to purchase without conducting a thorough analysis of the vehicle, both inside and out.
Step 6: Negotiate Away.
Don't accept the first price you're offered. Let the salesman start by throwing a number out there, and then give a counteroffer with a number that is lower, but still fair. If they don't accept and you really want the vehicle, try meeting them halfway, if you can afford to do so. And don't forget to ask the seller about warranties and financing perks, which could greatly impact the asking price.
Step 7: Seal the Deal.
Now all that's left to do is to put the final numbers in writing and sign on the dotted line. But don't forget to thoroughly review the contract to ensure that you agree with the terms and conditions of the sale. It's best to bring along someone who is knowledgeable about cars and the purchasing process to assist if needed.
Keep in mind that in many states a person under 18 cannot buy a car on their own. You will need to check into the rules in your state to see if you will need your parents or someone else to sign all of the documents.
Step 8: Enjoy Your New Ride!
Get out there and have some fun… safely, of course.
What is your dream car?

What is a reasonable first car?

Who is paying for your first car?

What is your budget?

What can you find online that is in your budget?

Identify the car dealerships in your local area. How can they help you?

What are some negotiating skills you might need? Do you think you are good at this type of negotiation?