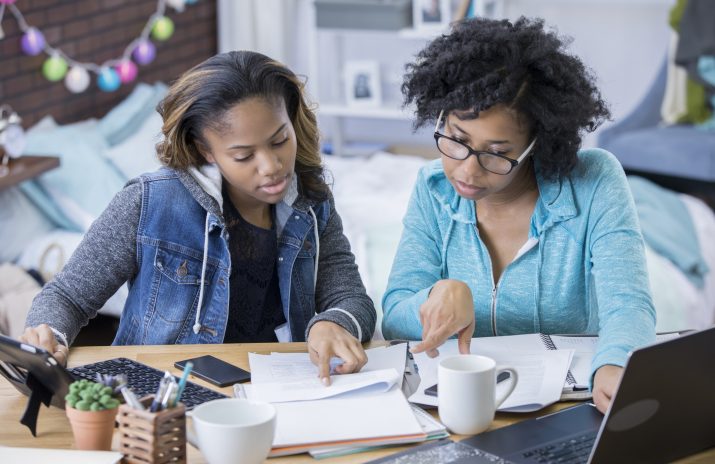 How to Build Credit 101: Starting From Scratch
Area of Study: CEE– Using Credit; Jumpstart– Debit and Credit
For most of us, building credit is a catch-22. In order to establish credit, you need to have access to it; and in order to obtain and have access to credit, you need to have a credit record. That leaves many people wondering how to build credit when they have no credit score.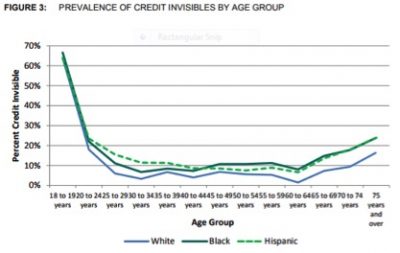 A 2015 Consumer Financial Protection Bureau report found that about 45 million American consumers were found to have no credit scores, which are necessary in order to obtain credit. Among those 45 million Americans, there are 26 million who have no credit record at all. These people are referred to as "credit invisibles."
The other 19 million have credit records that are considered "unscorable" because their credit files are thin or "stale," meaning that the files lack any recent credit history. As such, nearly 20 percent of all adults in the United States will face challenges in accessing credit due to their lack of sufficient credit history.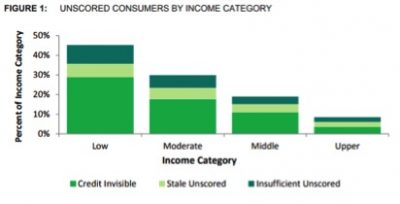 The study also found that there is a greater percentage of low-income consumers who have unscorable credit records due to stale files or insufficient or thin credit records. "Low income" is defined as being below median income, "moderate income" is between 50 percent and 80 percent of median, "middle income" is between 80 percent and 120 percent of median, and "upper income" is 120 percent or more of median.
Why does this matter? Whether you're credit invisible or you have unscorable records, having no credit score limits you from participating in the U.S. economy. Many of the most important matters affecting one's life — such as securing employment, finding an apartment, and purchasing a cell phone — may be limited without this vital information. Banks may also withhold access to loans and potentially charge a higher rate if you don't have creditable information.
So how can you start building credit when you have no credit score?
How to Establish Credit: Getting Started
So you have no credit score. What should you do to establish credit? One or more of the following steps may be useful to you:
Get a

credit card

through a bank where you have a checking and savings account
Get either a

student loan

or a car loan with or without a cosigner
Finance purchases with same-as-cash offers
Apply for a gas or retail credit card
Apply for a secured credit card
Pay rent on time and have rental service companies report your payment record
1. Get a Credit Card Through a Bank Where You Have a Checking and Savings Account
Carmelo recently graduated from Penn State with a degree in criminal justice. After six months of job hunting, he finally landed a job as a counselor working with ex-offenders for a nonprofit organization in Pittsburgh that serves all of Allegheny County. He is excited about having the opportunity to do work that he feels will make a difference.
In his quest to establish credit, Carmelo recently applied for a credit card through the bank where he has a checking account and a savings account. He also has direct deposit set up to go to his checking account. The bank officer told him that since this is his first credit card, its credit limit (the maximum amount that he can charge against the card) will be $500.
Carmelo also has a student loan that he will start paying off later in the month. Because he was able to get grants and scholarships to help cover the cost of college, his student loan payments are less than $50 a month. He has had an apartment for the past six months and has been sure to make all his monthly payments on time.
2. Get Either a Student Loan or a Car Loan With or Without a Cosigner
Davonte has been working for the past year as a legal assistant. He got his degree in political science from Rutgers University and hopes to return to school to get a law degree. He's living with his parents and recently bought a new car. His mother cosigned the loan that he needed to make the purchase. Although Davonte wanted a more expensive car, his mother encouraged him to get an affordable Ford Fiesta. She also reminded him that since he wants to go to law school, he also needs to save money while he's paying for a car. The car loan is for three years, but Davonte and his mother are hoping that he can pay it off much sooner. He hopes to return to school in two years and would like to be free of that obligation when he does.
3. Finance Purchases With Same-as-Cash Offers
Alyssa attends a community college and is in her third semester. She also works a part-time job as a bank teller. Because she decided to live at home and commute to college, she's debt-free. When she graduates from the community college, she plans to commute to the state college, which is just 30 minutes away by bus.
In talking with some of her colleagues at the bank, Alyssa has come to realize the importance of building credit. However, she wants to remain debt-free.
As such, her coworkers have suggested that she finance some of her purchases on a "same as cash" basis. She noticed that several retailers offered such a plan for Cyber Monday. Alyssa could make her purchases for online items and not have to pay for them in full for either 90, 120, or (in a few cases) 180 days before incurring interest or hidden fees. Basically, she would need to pay the original cash amount before the number of days specified. If she does that, she won't have to pay any interest. She decided to make most of her purchases with several different online retailers in this manner.
4. Apply for a Gas or Retail Credit Card
Jalyn has been out of high school for six years and working as a medical records assistant at a doctor's office for the past three years. She recently moved back in with her mother and two younger sisters. But before that, she lived in her own apartment for three years.
Jalyn bought a used car four years ago from a friend of her uncle's and paid cash. Her mother has told her that using credit is bad. She bases this opinion largely on the experience of being jointly liable for her ex-husband's enormous debt when they were still married. However, Jalyn's friends at work have told her that there are advantages to using credit wisely and establishing a credit history. They have suggested that she should apply for a couple of retail credit cards and a gas card because they're somewhat easier to qualify for than a bank credit card. Jalyn decides to apply for the cards even though she's going to have to deal with her mother's opposition to it.
5. Apply for a Secured Credit Card
Nero is in his first year of teaching high school. He started repaying his student loans two months ago. He wants to get an apartment and a new car, go on vacation next summer, and buy a new wardrobe so he can look more professional at work.
Nero recalls that his economics professor suggested applying for a secured credit card as a good way to build credit once you graduate and start in your career. The bank where Nero applies for a secured card requires him to first make a cash deposit. This will be used as collateral if he misses a payment. With a deposit of $299, he receives a $300 credit limit. Over the next six months, Nero makes timely payments and pays his balance in full each month. As a result, the bank card company raises Nero's limit to $400. And after another six months of a continued good payment record, the company raises his credit limit to $500.
6. Pay Rent on Time and Have Rental Service Companies Report Your Payment Record
Ahmad worked his entire four years while in high school. He has been sending money to his parents in Somalia, his home country. After high school, Ahmad went to community college. He is currently enrolled in a four-year college and will graduate next month with a degree in mechanical engineering. He has already received four job offers.
Eight years ago at age 16, Ahmad moved to Washington, D.C. as a refugee. He has no relatives in the D.C. metro area. However, he has learned that he has a second cousin who attended an American school in Somalia and is now in college on a scholarship in the Boston area.
Ahmad is one of the millions of credit invisibles. In other words, he has no credit record at all. He learned that he might be able to establish a credit history through companies such as Rental Kharma, Rent Reporters, and RentTrack. Unless your landlord or property management company already has such an agreement, these companies will report your rent payment to one or more of the credit bureaus for a fee.
Article Checklist
Key words
credit
credit score
credit invisibles
credit history
low-income
median income
middle income
upper income
credit card
student loan
checking account
savings account
credit limit
cosigner
finance
retailers
interest
cash
secured credit card
credit bureau
Questions
1. What does the word credit mean?
2. Using the article and any research, explain how credit scores are calculated.
3. What factors effect a credit score?
4. How can you build a credit score?
5. Why is it important to have a credit score?
6. What are the benefits to having a high credit score?
7. In the article, the word cosigned was used. What does it mean?
8. How does cosigning help someone?
9. What are the risks of being a cosigner?
10. Using the internet as a resource, list the three main credit bureaus.
11. Give three examples of where you can find out what your credit score is.
12. Use at least 10 of the key words listed below the article to write a paragraph starting
with "Dante wanted to buy a car as he was heading off to college."