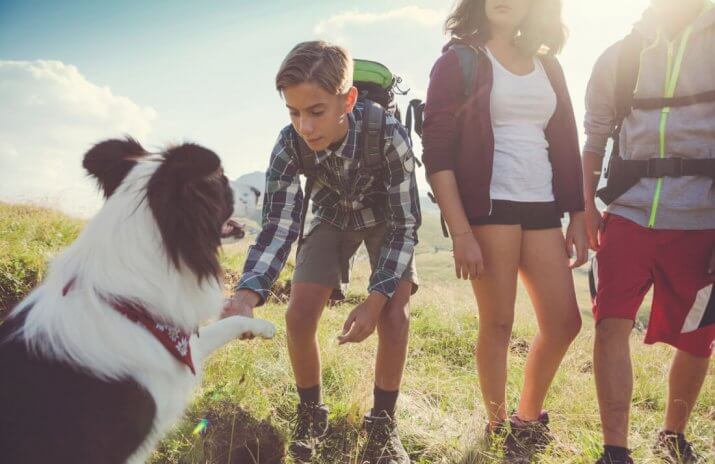 Now that you're at the age when you can start earning your own dough, it's time to start thinking about how you'll be allocating the funds. There are several items to consider, including car payments, insurance, shopping, spring break vacations, emergency funds and investing. But there's another important item that may not have crossed your mind: philanthropy.
What Is Philanthropy?
When you hear the word philanthropy, it's not uncommon to think about celebrities or extremely wealthy individuals who establish foundations to donate millions to a particular cause. However, philanthropy doesn't stop at money.
It is defined as the giving of your time, talent, or treasure to improve the lives of others.
In other words, taking time out of your busy schedule or using your gifts and talents to serve others also demonstrates the true meaning of philanthropy.
Why Is It Beneficial to Me?
There are several reasons why being philanthropic can be beneficial to your life. For starters, you'll leave a lasting impact, whether directly or indirectly, on the lives of others you touch through your generosity.
You'll also earn volunteer hours, which can be extremely valuable when it's time to create your resume for college and apply for scholarships.
Colleges and universities prefer students who exemplify excellence both in and out of the classroom, and meaningful volunteer work is an excellent way to let your light shine and to stand out from all the other applicants.
Most importantly, the memories and experiences that you'll gain while giving back to others will help put life into perspective and remind you of just how fortunate you are for years to come.
How Can I Be Philanthropic?
You don't have to be loaded with cash to be philanthropic. In fact, giving your time or talent is just as important as donating money.
To get started, you'll want to select an industry that you're passionate about and begin researching charitable organizations in your local area that interest you.
To illustrate, if you're passionate about helping young children succeed academically when they're dealing with debilitating health issues, you could volunteer as a tutor in the pediatric unit at your local hospital.
Or if you're passionate about the environment, you could serve as a spokesperson for an environmental protection organization at a community summit.
Another great example of philanthropic efforts is traveling abroad to a country ravished by poverty to help feed hungry families and complete other charitable work in their local communities.
Some more ways to be philanthropic:
Serve meals at a homeless shelter.
Raise funds for a health-based charitable organization.
Donate to a local toy drive around the holidays.
Host a turkey drive for Thanksgiving.
Collect non-perishable items for the local food bank.
Volunteer at the local library.
Partner with a local charity to work their phone bank.
Pledge a monetary donation to a charitable cause.
Volunteer to assist seniors at a local nursing home.
Register with the Red Cross to assist distressed victims at shelters when emergencies arise.
If you're extremely strapped for time and unable to volunteer, you can simply donate to the charity of your choice – regardless of the location – via their website.
Remember, giving just feels good.