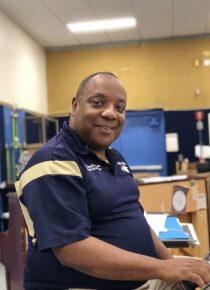 Roland Jones
Paxon School for Advanced Studies
High school
Director of instrumental music and bands
Roland Jones has been working at Paxon School for Advanced Studies since 2009. In his time there, he has had a profound effect on his students, both academically and emotionally.

"Mr. Jones has the incredible ability to teach high school students not only about music but also about life," says student Eugene Holsey. "Although he has been through a lot personally he still pours into his students. He's an educator and a role model for all of us, teaching us about life skills and financial planning."
Student and teenage entrepreneur Eugene Holsey
AND NOW... AN ARTICLE FROM OUR EDUCATOR OF THE MONTH!
No posts to display