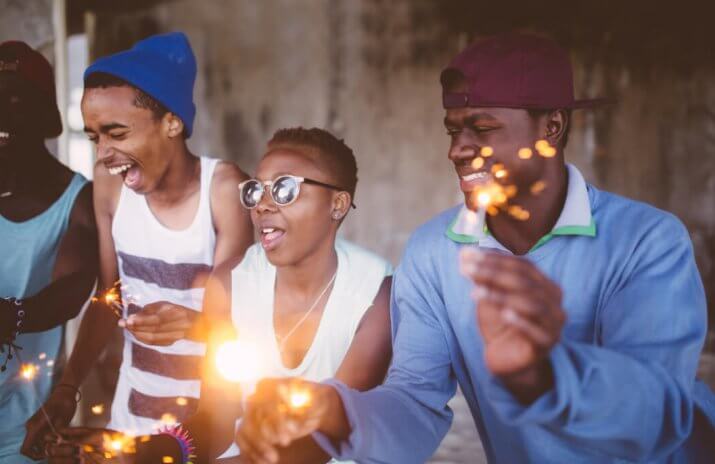 4 Tasty, Cheap Cinco de Mayo Treats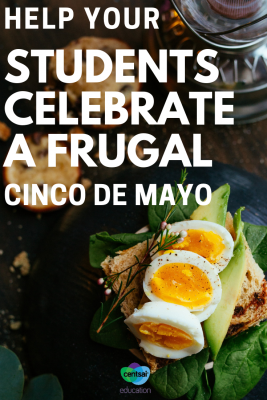 Cinco de Mayo is known as the holiday where you party and "act Mexican." But why? What's the point? A clever partygoer might have informed you that Cinco de Mayo celebrates Mexico's Independence Day, but they were wrong. The holiday commemorates the Mexican army's unlikely victory over the French forces under Napoleon III at the Battle of Puebla. This all happened while the U.S. was still a baby, Mexico and the U.S. were besties back then – especially after Mexico defeated France (their version of England). So why do Americans care about Mexico winning a war 150 years ago? Well, because we empathize. Napoleon tried to pull the same colonial move that England did to America. We're basically twinsies!
Anyway… let's just get into it.
Food is the ultimate symbol of unity in the Americas – it transcends all borders, and doesn't discriminate against anybody.

Click To Tweet
The best part? You can make all these goodies in the comfort of your own home – money-saving tips included.
1. Baked Churros
Churros are the most revolutionary invention since the wheel. It's hard to find baked desserts that are easy to eat on-the-go. Churros are a solid alternative to flaky pastries at any party. Plus, you would be so chic walking into the room with your sunglasses on and a churro in hand.
Besides, I dare you to try and find churros that cost more than $5 each wholesale. Many websites will ship a box of 50 churros to your home for less than $45 dollars. That comes out to 90 cents per churro!
Pro Tip: Do not consume more than three in a 30-minute timeframe. The first churro is tantalizing, but the fourth is nausea-inducing. Another tip? Bake the churro – that'll make it less greasy.
2. Watermelon Guacamole
This traditional Mexican recipe blends sweet and savory. Avocado, watermelon, feta cheese, and lime juice form a deliciously tangy concoction that works well as a fun party dip.
Summertime is watermelon time, so head to your local grocery and pick one up for cheap. Avocados are a dollar each, but I think it's fair to splurge on occasion. Paired with crunchy tortilla chips, watermelon guac is a great show-stopper for under $20.
This is perfect for an outdoor barbecue with friends, or hosting a little get-together at your place.
Check online for delicious recipes and different versions of this sweet-and-savory treat.
3. Chalupas
This delicious dish is the most consumed food on Cinco de Mayo in Mexico. This simple dish flaunts fresh ingredients and shredded beef or pork, thick fried tortillas topped with salsa, and chopped onion. For an extra kick, throw in jalapenos or queso fresco (fresh cheese).
Fun Fact: Chalupas are made of the most basic, cheap ingredients that you can find in the supermarket. Grab some soft corn tortillas, whole onions, and fresh jalapenos for a delicious Chalupa.
4. Frijoles
Frijoles are delicious Mexican-style fried pinto beans that people eat on an almost daily basis in the Southwest and parts of Latin America. Cinco de Mayo is no exception. The great part about beans is that they're customizable – not to mention cheap as hell. You can purchase 10 cans of beans for less than 10 bucks. Feel free to add bacon, turkey bacon, or simply chopped onions. Salt your beans to taste with Himalayan salt and pair them with delicious steamed rice. Brown rice is super healthy for you and unbleached, so go for it! I guarantee you – your Cinco de Mayo guests will be satisfied.
To save money on these tasty treats, you can…
Buy in bulk.
Use coupons.
Cook them at home instead of eating out.
Buy generic-brand ingredients.