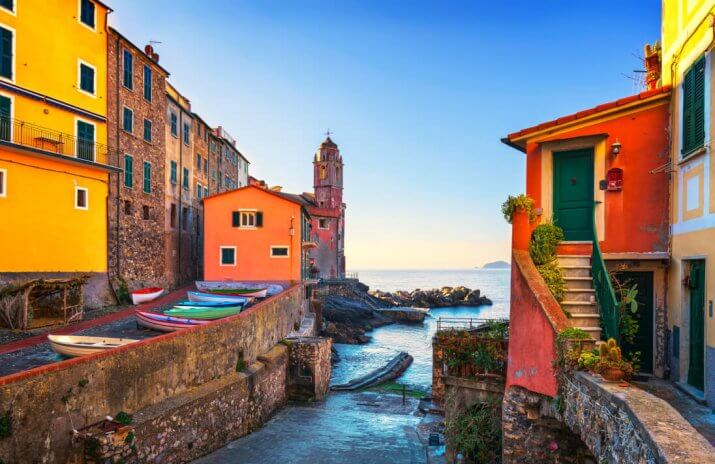 Traveling Cheap: Is Hostel Life Right for You?
CEE Standard: Saving
Most high school students won't be traveling alone at this point, but many look forward to the day when they can get out and see the world. Unfortunately, seeing the world doesn't come cheap, and most will need to save all the money they can. Hostels are a great option for inexpensive lodging. This article will help your students understand what a hostel is and why it might be a better alternative than a traditional hotel when traveling on the cheap.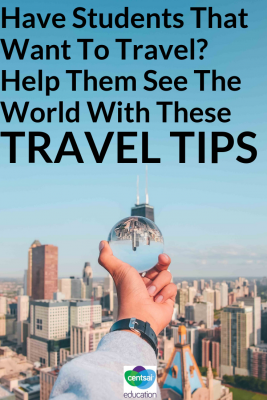 If you've never heard of a hostel before, it might sound a bit strange, but it's sort of like a college dorm — just short-term and with complete strangers. It's great for travelers on a budget who care more about exploring than about where they sleep.
Before I stayed in my first hostel after graduating college, I really didn't know what to think. My impression was that they were filled with dirty creeps who were too cheap to pay for a hotel. The horror movie series of the same name didn't help that perception.
Since then, I have stayed in more than 50 hostels around the globe, including several right here in the United States. Now I would actually prefer to stay in a hostel, especially when traveling alone.
The sense of community, the blending of cultures, and the cheap price tag allow you to make the most of your traveling experience.
I did a comparison of the hostel where I stayed in Mexico City and the hotel directly across the street. At the time, the exchange rate was 22 Mexican pesos to one U.S. dollar, so my stay cost $10 per night for the best-rated hostel in Mexico City, according to Hostelworld. The four-star hotel across the street was cheap for hotel standards, but still nearly six times more money — per night. Over the course of my five-night stay, the hotel would've cost a minimum $280. Indeed, it probably would've cost more on weekends. The hostel cost only $50 for the same amount of time. Major savings!
The Benefits of Hostel Life
Free Food!
A big plus of hostels is that they often come with free breakfast. It's usually just coffee, juice, bread, peanut butter and jelly, and maybe some stale cereal. Still, it's better than nothing at all. If you're lucky, they'll have a nice spread with fruit and eggs. It all depends on where you go. That's where reading reviews comes in handy.
Cool Roomies
There's also a chance you'll meet some cool people. I know it sounds so cliché — like what companies tell you when you ask questions in a job interview. But it's honestly true. You meet individuals from just about every corner of the globe and open your eyes to new cultures. These people may even become your lifelong friends. It's awesome when you meet someone in a hostel and end up staying with them in their city later on. No need to worry too much about a language barrier, since most young travelers speak English. Interacting with other travelers will only make your trip more exciting. 
If you're traveling for an extended period of time in a certain region, you'll probably run into people who have gone where you're planning to go next. Ask them for recommendations, and they'll tell you what's worth it and what you should skip. Save time researching online, and just ask a fellow traveler! The best hostels often organize cool events like pub crawls.
Superb Hostel Staff
Hostel staff is just as good as regular hotel staff. Okay, that may be a stretch. But the people working there are locals, so they know good, inexpensive places to eat, as well as the essential things you should do to make the most of your stay. While they may have partnerships with different tour companies or business owners, you can trust that they're making the best recommendations. And that they want you to come back again — and tell your friends to visit, too.
The Drawbacks of Hostel Life
Privacy, What's That?
The most obvious drawback is the lack of privacy. Unless you have a private room with a group of friends, you'll likely sleep in the same room as a group of strangers. Some people may find this uncomfortable. It's not out-of-the-ordinary for people to chill in their underwear. You actually may choose to do the same if you're staying somewhere near the equator (say… Indonesia or Panama), where it's scorching.
In addition to sharing rooms, you'll probably have to use communal bathrooms. It's like dorm living all over again.
There are many walks of life who come through these showers, so if you're concerned about hygiene, buy some cheap rubber flip-flops to wear while you're in there.
Some Guests Have Sticky Fingers
This goes without saying, but protect your belongings! Not everyone has fancy iPads or smartphones, so if you leave yours out in the open, somebody may steal it. Most people are trustworthy, since this is a community, but there are some bad apples out there. That said, hostels usually provide lockers. So as long as you bring a lock and put your stuff away, you should be okay.
Living Conditions
Some hostels are going to be much nicer than others, and some could even rival three-star hotels. These will likely cost you more. Meanwhile, others could be absolutely filthy. Mold is a common issue in old buildings, but especially in hostels, where so many people come through. And travelers often have to compromise on water pressure and temperature when it comes to washing up. Hot water and nice flowing showers aren't hard to come by in many areas, but they're luxuries in certain parts of the world.
WiFi Issues
Lastly, the biggest complaint you'll see when reading reviews or lounging in the dorm beds is that the WiFi is slow or doesn't work. Yes, it's frustrating, but you should be interacting with people more than trying to see what's happening on Instagram or Facebook, anyway. While we may rely on Yelp or Trip Advisor to make our next move, it's hard to go wrong with suggestions from locals or other travelers.
How to Find Hostels
First things first: Check out the website Hostelworld to find hostels in the area you plan to visit. There's also a mobile app available for download. Do some research and read the reviews that other travelers have posted. I try to stick with hostels rated 8.0 or above. You can also use the map feature to make sure that you're in an area where you can walk to restaurants and nightlife. It's always frustrating when you book a cheaper place to save money, but it ends up being far away from all the action. Also, if your hostel isn't available online, don't be afraid to call the hostel directly and book through them. They also typically leave availability open for walk-ins.
The Bottom Line
Spending your money on transportation, local food, and fun activities is much more important than where you choose to sleep at night. So the good can definitely outweigh the bad when staying in hostels.
Questions:
Have you ever heard of a hostel?

In your own words, describe what a hostel is.

Is the lack of privacy worth the savings?

Would you take the time to get to know the other guests?

What actions would you take to make sure your belongings are not stolen?

If you don't think that staying in a hostel is for you, what other ways could you save on lodging?