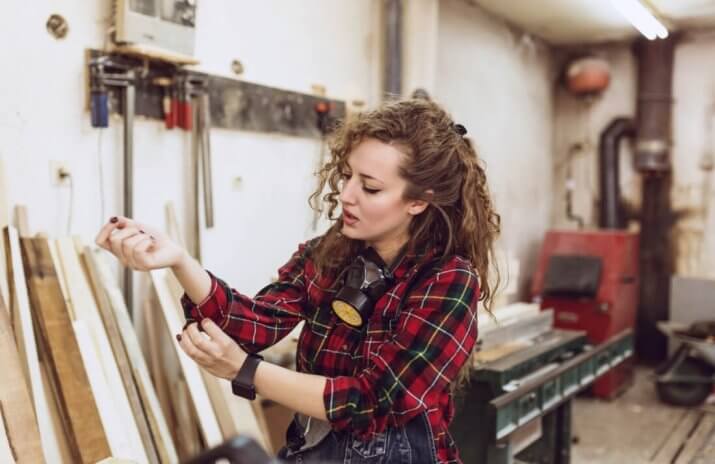 5 DIY Projects for the Teen Entrepreneur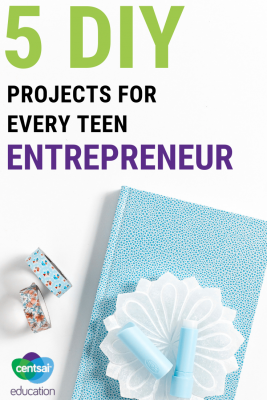 Looking for fun, easy ways to make some money on the side? The DIY industry may be the place for you. Not only are people interested in buying homemade crafts from everyday folks, but they're also willing to drop some serious cash on it! Here are five projects that you can make and sell at home:
1. Jewelry
Jewelry supplies in bulk can cost as little as $30, but you can sell a single pair of earrings or a necklace for at least $10 or $15.
The more you make, the bigger your profit margin will be.

Click To Tweet
Start simple, with basic designs and basic materials. But if you get a knack for it, consider upping the quality and complexity so that you can triple or quadruple your selling price. If you ensure good quality with whatever level of jewelry you create, it'll be easy to get a high rating wherever you sell it.
2. Wall Prints
Posters, wall prints, and other forms of wall décor are consistently among the top-selling items on Etsy. The best part? The simplest wall prints are often the most popular. The best way to start is to think of an image, quote, or shape that you know to be popular. Examples include the "keep calm and carry on" craze and anything involving elephants. A basic print won't sell for much more than $5 to $10, so try to make something that you can replicate easily and consistently.
3. Crochet Accessories
Although this one requires a bigger learning curve, the materials are still inexpensive, and you can sell items in bulk once you've mastered it.
Crochet hats, head wraps, scarves, and mittens are all very simple patterns to create, and they're always popular items.

Click To Tweet
You can sell a head wrap for $10, a pair of mittens for $15, and a blanket for around $40. Consider bright yarn colors like these to make your accessories stand out from the competition.
4. Drinkware
You can buy plain white coffee mugs, bowls, or plates at any crafts store for as low as a dollar each. With this project, the world is your oyster. You can add a quote, offer an option for buyers to customize with names or phrases, or just dunk each item in a vat of glitter (because who doesn't want a kitchen full of glitter?).
Depending on the quality of the item (plastic, ceramic, etc.), you can charge anywhere from $10 to $30.

Click To Tweet
Make sure that your items are dishwasher-safe before you sell them, though!
5. Customized Furniture
This is the most expensive option in terms of materials, but it can also be the most and the most financially rewarding. If you live near antique markets or an antique warehouse (spoiler alert: odds are that you do, but you just don't know it – go Google it!), you can buy chests, tables, and bookcases for a super low price. You can always negotiate at antiques spots, so you could offer $50 for a bookcase that may have originally sold for $300. Once you have the furniture, go nuts. Paint it, put stencils on it – you name it. This project can be a little messy, so you'll want to do it outside – and don't forget to make sure that your parents are cool with it. But once you've redone the look, you can sell it for way more than what you bought it for. Even a fresh coat of paint can make it sellable for three to four times what you paid for it! The more elaborate your design, the higher you can set your price.