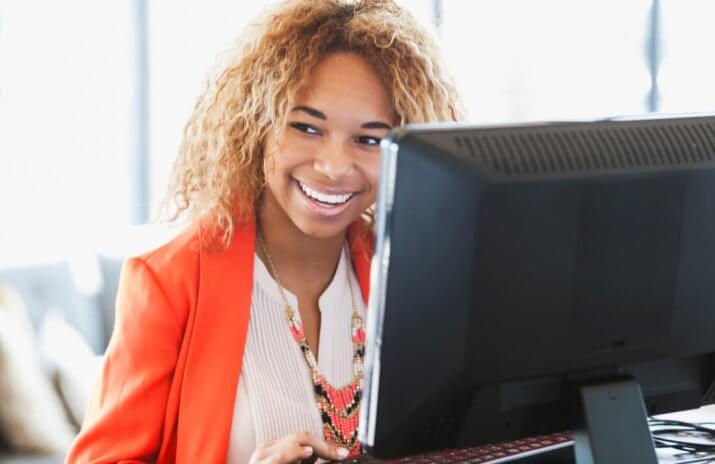 5 Lessons I Learned from Starting a Nonprofit… in High School!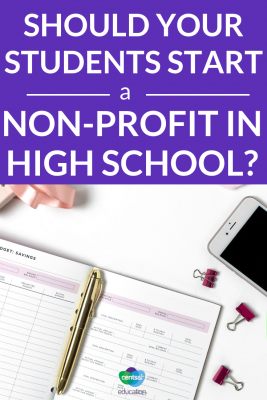 As a kid, I spent my summer breaks swimming, hanging out with friends, and going on family camping trips. The summer before my freshman year of high school, though, I attended a two-week leadership program that changed my life.
During the program, I learned about all kinds of social justice issues — climate change, global poverty, and fair trade were just a few. One night, our group watched a documentary about child sex trafficking, and I was shocked. 
At 14 years old, I had never even heard of the issue, and it was happening to kids my own age and younger — right in my own country! I went home after the program determined to do something about it.
First, I called up all my friends (nobody texted much in those days — yes, I'm old!) and organized a meeting for the end of the summer.
At the meeting, I shared what I had learned about the issue, and we brainstormed ways we could help. I knew of an anti-trafficking nonprofit called One Child that was also run by young people. 
We decided to arrange a yard-sale fundraiser for their rehabilitation center for child sex trafficking survivors in the Philippines. None of us had any idea what we were doing as recent middle-school graduates, nobody had organized a fundraising event or started a nonprofit.
We set a goal without doing much research: $5,000. After the meeting, many of our parents told us that goal was much too high. How could a bunch of teenagers raise that much money selling old books and secondhand clothes?
We didn't know that it "couldn't work," though, so we set out to prove them wrong.
After a month collecting donated items — enough to fill the whole first floor of my family's house! — the day of the yard sale arrived. Hundreds of people showed up. We sold dozens of trash bags of clothes, a couch, a wedding dress, a bunch of costume (and real!) jewelry, and too many books to count. 
At the end of the day, we counted up all the money we had raised — over $6,500. We were ecstatic, and decided to keep raising money, proving a lot of adults wrong along the way.
We built our nonprofit, which we called Minga, from the ground up. And we did it without adult help – a 15-year-old filled out our tax forms!
During the four years I spent in high school running Minga, we raised more than $100,000, helped start more than 20 Minga clubs in schools across three countries, and went on an international speaking tour that reached thousands of other teenagers. As a 17-year-old, I hired two full-time staff members — both over five years older than me.
In addition to making a difference, my experience founding and running Minga taught me a lot about how organizations work, how to handle challenges, and how to make it outside of high school. 
Not-so-humble-brag: I also ended up with a killer résumé, and I have used what I learned in those four years to succeed in internships and jobs as an adult in the "real world" — which, as it turned out, wasn't so different from the one I got to know in high school.
Though you certainly can start a nonprofit, you don't have to in order to take advantage of these lessons:
1. Use Your Age to Your Advantage
Running a nonprofit in high school has its challenges. I had to juggle classes, sports practice, homework, and college applications — plus make time for friends. But being young had its benefits, too.
Potential donors were a lot more likely to pay attention to a group of teenagers than to a typical, adult-run organization.
2. Learn on the Job
When I was 14, I knew nothing about marketing, opening a business bank account, filling out legal paperwork, or pretty much any of my newfound responsibilities. Instead of getting somebody more experienced to do these things for us, my fellow teenagers and I took matters into our own hands.
By the time I graduated high school, I knew most of what's covered in a nonprofit management college degree – all learned on-the-job.
Rather than waiting to take an official class or complete an entry-level internship, try teaching yourself something you want to learn. Practice your new skills with a real-world project, and you'll gain something tangible to put on your résumé. Companies always prefer to hire somebody who has applied skills than somebody who just took one class in the subject.
3. Emulate People You Admire
When I learned the stories of young people like Craig Kielburger of Free the Children and Cheryl Perera of One Child, I reached out to ask for advice, and then did my best to follow in their footsteps.
If you're trying to break into an industry, seek out people that have been successful doing the same thing as you. They don't have to be industry superstars, just people that have been where you're going. Find out what they did right, and try it out yourself.
4. Learn How to Lead and Be Part of a Team
One of the most important skills I learned while running Minga was how to balance being a leader with being a part of a team. As the founder and elected leader, I stepped in to direct the decision-making process at times, and I occasionally broke tie votes.
But just as important as stepping in was taking a step back and allowing others to take the lead.
5. Don't Listen to Naysayers
Minga would not have gotten very far if I hadn't set "unrealistic" goals. What's the worst that's going to happen if you apply for a "reach" job? When it comes to setting goals, you are both your own biggest obstacle and your biggest asset.
You'll only ever accomplish as much as you believe you can.
What is a nonprofit? 

Do you think you have to be an adult to start a nonprofit?

Do you think running your own nonprofit is worth the work?

How do you think the skills you would learn running a nonprofit would positively impact you moving forward?

What is a nonprofit you could realistically start? 

Who is someone you would like to emulate? 

What is a good mindset to have when someone doesn't believe in you?