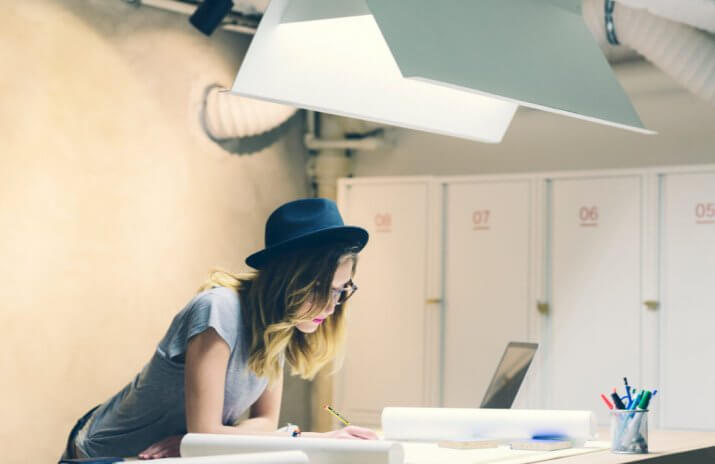 Do Teens Working Two Jobs Have an Advantage?
CEE Standard: Earning Income.
Some students are driven to earn as much money as they can so they can buy what they want or save for their future. This may mean that many students will want more than one job. Let this article help them weigh the pros and cons of working two jobs.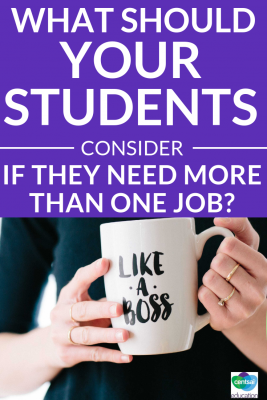 When someone wants to earn more money to meet their needs or cover certain expenses, I often tell them to start a side hustle or get a second job. Managing an additional job can be tough, but it's a sacrifice people make in order to improve their finances — and possibly their lives.
I recently asked myself if managing two jobs can be any easier for a teen. More than 6.2 million teenagers have a job according to Pew Research, and it's becoming more and more common to work throughout high school and college.
While I couldn't find any statistics or studies about teens who work two jobs, I had plenty of reason to believe some teens experience the same hustle and bustle that adults do when managing multiple jobs. After all, I worked two jobs at age 19, and my sister — who is currently 17 — also holds two jobs.
A Typical Day
The popular stereotypes may portray teen life as glamorous, carefree, and spontaneous, but for working teens, it's a different story. When I had two jobs, a typical workday for me involved heading to my job at a local grocery store at around 9:30 in the morning and working until 4:30 in the afternoon.
Then I changed quickly and headed across the street to start my evening shift at a restaurant from 5 p.m. to closing at 10 p.m. It was tiring work that was spent waiting for each hour to pass by, but I rested up on off days, balanced my college courses during that semester, and tried to enjoy the little free time I had.
As for my sister, a recent high school grad, she's taking advantage of her free time this summer to work at an electronics store during the daytime and at a restaurant during the evening. She works about five days each week, and some days she works both jobs like I once did.
Why Pick Up an Extra Job?
Many factors could come into play when determining whether or not to work a second job as a teen. Money is a huge motivator, seeing as how some teens have responsibilities like paying for a cell phone bill, car insurance, or gas, along with saving up for college-related expenses.
We live in a world where everything revolves around money, and by the time you reach a certain age, you understand that you need to have money not only for bare necessities but also to fund experiences in your life and meet other goals.
And gaining more work experience and making good use of your time can be an additional motivator.
Most employers lean toward hiring people who have related work experience, or whose experience demonstrates they are hardworking, self-disciplined, and reliable. While working one part-time job can certainly set you on the right track, working two jobs can provide you with more money, diversified income, a wider skill set, and more stability.
Pros and Cons
Teens should think carefully about doubling up on jobs because there are a few setbacks that come with working so much. My sister has expressed that her personal life and sleep schedule have suffered since she started working two jobs. She doesn't go on spontaneous outings with friends due to her work schedule, but plans social time around both jobs.
On the positive side, she's earning enough money to jump-start her savings and to pay for books and any expenses that may come up when she heads to college in the fall. This will help her avoid going into debt, which in turn could help her avoid having to work two jobs once her expenses and responsibilities increase later on in life.
It's definitely a balancing act, but right now, my sister is pleased with the place she is in financially, personally, and socially. That's what counts. If you can manage to hold down two jobs without stressing yourself out, then do it. If you can't, drop one. Simple.
What are your saving goals?

What are some of the things you'd like to buy for yourself with the money you earn?

Do you need to work two jobs in order to meet those goals?

Are you willing to sacrifice free time and going out with friends?

Do you believe your grades could suffer if you are working too much?