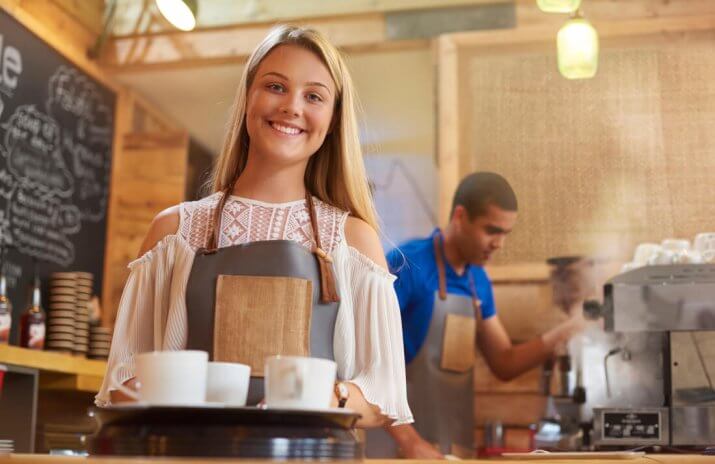 CEE Standard: Earning Income
Having a side hustle is not only an excellent way to earn money but also a good opportunity to try out different jobs and careers. This will allow your students to get a feel of what they like and also what they are good at when it comes to employment. Help them be purposeful in what they do and think about where it might take them in their future.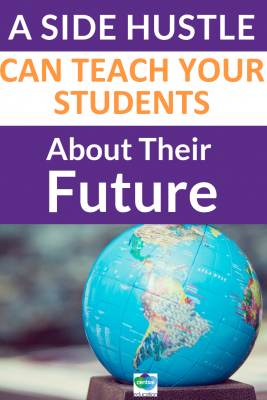 A good side hustle isn't just a way to earn extra income — if you're a teen, it can prepare you to take on bigger challenges later in life. I should know! As a lifelong side hustler, growing up I peddled Pixy Stix in between classes; organized yard sales to save up for a shopping spree with my bestie, and put up signs in my neighborhood offering to babysit. Those skills helped me discover what I'm capable of — and what types of services people are willing to fork over cash for.
Here are some side hustles that can reveal if you're ready to "adult":
1. House-Sitting
As a full-time freelancer, I'm far more flexible as to where I can work. I love house-sitting as a side hustle because I get paid to sit on my butt and get my work done.
Plus, I get to wake up in a different part of town.
Last fall, I house- and dog-sat for friends who were vacationing in Spain. While I normally pet-sit for my friends who live in apartments, tending to an actual home came with its own set of responsibilities. I had to take out the trash, water the plants, and deal with a home alarm system. I know it really doesn't seem like that much more work — maybe I'm just used to the relatively low upkeep of being an apartment-dweller. But the time spent in that big house convinced me that I am currently better off in my bachelorette existence.
How to Get Started:
Aside from asking around, you can sign up for online house-sitting services such as Nomador, Mind My House, and House Sitters America. Just keep in mind that some of these sites have annual membership fees and may also have a minimum age requirement. Also remember that you need to exercise an ounce of caution with these gigs.  If you don't know the client, ensure you meet them outside his or her home for the first interview.  Also get first and last names before you meet them and verify online who they are and that they indeed live at the address they provided.
2. Pet-Sitting
I absolutely love animals. I had a dear cocker spaniel that lived to be more than 16 years old, and I have been pet-sitting for my friends for the last six years. When I care for a pooch or kitty, I am gently reminded of how much work having a pet can be.
Committing to walking a dog several times a day is a big lifestyle change. I am also reminded of all the costs involved with properly caring for a pet: food, medication, grooming, toys… you get the picture. And while I love being around animals, I'm not up for the time and costs that go into being a pet parent during non-working hours.
How to Get Started:
You can pick up pet-sitting and dog-walking gigs on sites like Rover or PetSitter online.
Of course, you don't have to start with these types of sites. Just letting friends and family know that you are available for pet-sitting will probably be enough to get you started. Go the extra mile and ask them to share on their social media that you are available and see if that might expand your clientele.
3. Selling Stuff Online
Are you a talented crafter? Are you great at discovering treasures at yard sales and swap meets? Selling your wares online is a great way to get some idea validation and to see what people are willing to pay for certain items. Plus, you'll also gain basic bookkeeping skills and learn how to market your products. A side hustle like this could help you figure out whether you're ready to go full-throttle with launching your own online business.
How to Get Started:
You can just sign up for an account with Etsy or eBay if you are over 18. Newer sites to sell your unwanted electronics and books such as Decluttr are also popping up.
Be sure to do a little research and make sure that the crafts you make are the type of things that people will actually buy. Same with selling secondhand or vintage items. It doesn't do you any good to have a room full of vintage items that you can't sell to anyone!
4. Babysitting
I've never babysat, which probably tells you enough about my personal mommy urges — I have zilch. Babysitting is essentially getting paid to mind someone else's beloved kid, which can really teach you a lot about what it takes to be a future parent. With this side hustle, you'll learn about your own comfort levels and temperament around little ones. If you're ready to pull out your hair after the first hour on the job, then you probably shouldn't be in a hurry to make babies yourself.
How to Get Started:
If you're new to babysitting, your best bet on getting started is to watch kids of your friends and family. Once you've gotten a few clients, ask them to refer you to their friends and family so you can continue to grow your business and have reliable income.
You can also find gigs on sites such as UrbanSitter and Sittercity. As previously mentioned, make sure you are safe when considering taking on these roles. Meet the family outside his or her home for the first interview, and get names to verify their identity beforehand.
Of course, these side hustles will by no means be all that determine your adult life. They merely serve as a marker of where you are currently and where your skills and interests could take you later.
Do you have friends that travel often who need someone to watch their house?

Ask around your neighborhood and see if anyone needs you to walk/watch their pet or needs a babysitter.

What websites can you use to sell products online?

Who do you know who might need a babysitter?

Do you have any other skills that could lead to a side hustle and help you earn some extra cash?