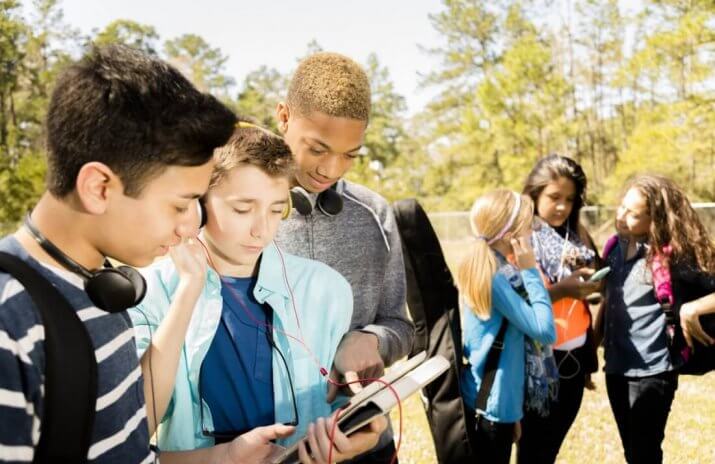 Stuck in a Small Town? Give Entrepreneurship a Go!
CEE Standard: Earning Income
High school students who live in a small town may not think there are opportunities for them to start a side hustle. Help your students brainstorm different business ideas that fit well into your community.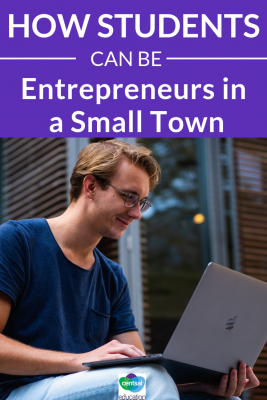 Growing up in the small farming town of Colby, Kansas, I distinctly remember feeling frustrated by the lack of job opportunities. You pretty much either worked as a farmhand for a relative or for another local farmer (likely with low pay because "it's good for you"), or you worked at a fast food place. There simply weren't many other options for a teen who wanted to get a job and earn some money over the summer or on the weekends.
Another part of the challenge that's relatively unique to a small town is having to compete with established adults for these entry-level jobs.
At the time, it never occurred to me to pursue entrepreneurship. But now I want to spread the word that teens in small towns need to give entrepreneurship a try.
Entrepreneurship Is Key to Small-Town Survival
Many small-town youth tend to migrate to more urban areas after achieving their degrees, according to a recent review by the Federal Reserve Board Division of Consumer and Community Affairs. Due to rising student debts, students find themselves unable to afford to live with the lower salaries in rural areas.
Luckily, there are plenty of business and self-employment opportunities for them. All that the teenpreneurs need is support and education to help them start their small businesses.
Many small towns have finally realized that supporting teens and young adults in their entrepreneurial pursuits is key to the survival of their towns. As part of their economic development strategy, small towns have begun adding a number of programs and groups to provide support and education for youth entrepreneurship. In my community, the Chamber of Commerce, the County Economic Development Office, and the County Extension Office are all working hard to support local entrepreneurs.
Entrepreneurship Provides Valuable Skills and Knowledge
While, as an employee, you may find yourself in a job where you are no longer learning or growing as an individual, this will likely never be the case if you are an entrepreneur. Entrepreneurs have the flexibility and opportunity to grow and change their businesses as they see fit.
Teenpreneurs can benefit from this, as well. While teens can certainly learn lessons about financial responsibilities, respect, customer service, and more from working in traditional part-time jobs, they can also learn these lessons and more by starting their own businesses.
A teenpreneur may even be viewed with more respect if she has a business venture (even a failed one) on her résumé when she applies to college, an internship, or a traditional career later in life.
Entrepreneurship Opportunities Exist
Some opportunities that may be available in a small town include:
After-School Childcare
Many small towns lack childcare spaces for older children. Toddlers have filled up many daycares, and school-age children have nowhere to go until their parents are back from work to pick them up. Responsible high schoolers may be able to provide after-school care for a small number of school-age children.
Pet-Sitting and Grooming
Pet boarding and grooming facilities may be few and far between in small towns. Many of these facilities are often overcrowded, especially on holiday weekends. An entrepreneurial teen who loves pets may be able to start a pet-sitting or grooming business.
Errand or Delivery Service
Elderly community members, those with ailing health, and adults who are too busy to routinely run errands could certainly benefit from having a teenpreneur run those errands for them.
Lawn Mowing and Landscaping
This is a service that teens have traditionally performed to earn money during their summers off from school, but that doesn't mean it's not still a good idea. You may be able to make this into a full-fledged business with several "crews" working under you.
Teens can also approach local businesses to find out about doing lawn care on a larger scale instead of focusing only on residences.
A Final Thought
Entrepreneurship could be the answer for small-town teens looking to make money, gain experience, and learn new skills. Instead of fretting about the lack of traditional part-time jobs for teens in small towns, you can embrace an opportunity for entrepreneurship that is right in front of you.
Do you have any special skills or interests that you could turn into a business to earn money? If not, here are some ideas:
Errand or delivery services
Lawn mowing and landscaping
Teaching art classes to kids
Running a "sports camp" for kids and teaching your favorite sport