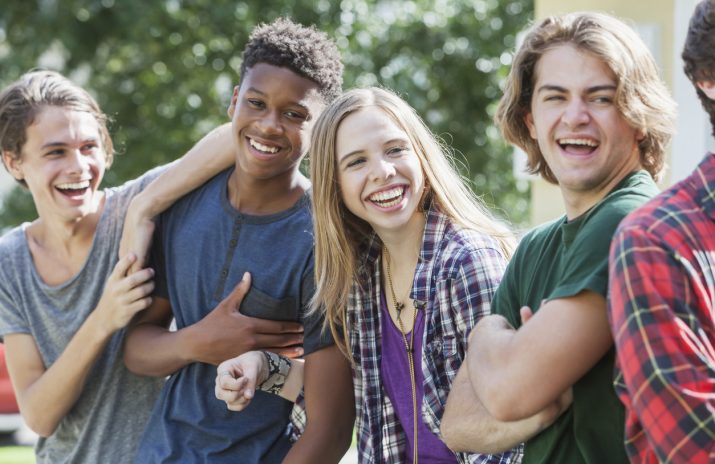 19 Ways to Side Hustle Your Way to Extra Cash
Area of study: CEE — Earning Money; Jumpstart — Employment and Income
What if you could earn an extra $100 a month? Think even bigger… $500 or even $1,000? Through the art of side hustling, you can make this dream a reality.
Side hustling is making money on the side, outside of your main job. Many side hustlers are working extra gigs on nights, weekends, and mornings. Through side hustling, you can make extra money to pay off more debt, save, invest, and/or even fund those nights out on the town.
If you want to start making more money, here are four steps to smart side hustling:
1. Identify Your Skills and Passion
What are you good at and what makes you happy? The most successful side hustles are those that use your skills to help others. For example, if you are talented at graphic design and enjoy creating, you can help others create flyers and posters. The key is to identify your skills and passion, and figure out how those skills can serve others.
2. Know Your Time Limits
Side hustling is done on the side, so it shouldn't interfere with your regular job. Look at your schedule and assess how much time you can devote to side hustling. Do you have three or 15 hours per week? Consider which side hustles might be the best fit for your time.
3. Figure Out How Much to Charge and Know Your Worth
You may be wondering, "How much can I make with side hustling?" Well, it depends on your experience, expertise, and industry standards, as well as what you think you're worth. I've done many side hustles over the years to help expedite my debt repayment — I've worked as a housecleaner, brand ambassador, pet sitter, medical test subject, consultant, product sampler, editor, and writer.
I've earned between $10 to $100 per hour. If you're unsure of how much to charge, you can always ask your clients, "What's your budget?"
Time to Do the Hustle
You've identified your skills and passion and know how you can serve others.
Think of side hustling as solving other people's problems and you'll never be out of work.
You've determined how much time you can commit and you have an idea of what you'd like to charge. Now, it's time to get started. In today's sharing economy, anyone can start a side hustle almost immediately. Here are some potential side hustles you could do:
Become a babysitter or pet sitter using Care.com or DogVacay.com, $10 to $20 per hour.
Mystery shopper.
Uber driver or Lyft driver, making $25 to $35 per hour.
Find various gigs on TaskRabbit, where you can set your own rates.
Become a tutor using Tutor.com, rates depend on expertise.
Use Fiverr.
Rent out your car or bike on RelayRides, Getaround and Spinlister.
Become a delivery driver (even with a bike!) using Postmates, and makeup to $25 per hour.
Work part-time as a caterer.
Pitch companies as a consultant, based on your expertise (and yes, everyone is an expert at something) — up to $100 per hour.
Sell items on eBay, Craigslist, and Etsy.
Work as a writer, editor, or translator on Upwork.
Brand Ambassador using EventSpeak.com, making $15 to $20 per hour.
An extra in a movie.
A medical research participant.
Transcriptionist.
Virtual Assistant.
House cleaner.
Deliver groceries using Instacart.
In today's world, there are so many ways you can make extra money. With a little extra time and dedication, you can reach your financial goals and have some fun along the way.
Article Checklist
Key Terms
budget

brand ambassador

experience

industry standards

skills

passion

debt

save

invest

gigs

side hustling
Questions
In your own words and with examples, explain what is meant by the term

side hustle

?

Have you ever considered getting a side hustle? If so, what would it be, and if not, why?

What are the benefits of having a side hustle?

Are there any opportunities for side hustles in your area?

Although some of the side hustle suggestions do not apply to you right now, which on the list could you follow today?

Use at least five of the key words below the article to write a paragraph that begins  with "My summer started . . ."
Activity
In groups, research the area where you live. Make a list of all the potential side hustle opportunities available to you and produce a job board.